Part 3: Installing required plugins
In the upper part of the screen you should see a notice that will remind you to install the required plugins. You will have to click on "Begin installing plugins" further.

Select all of the plugins, select "Install" from the dropdown and then click on "Apply". WordPress will start installing the required plugins.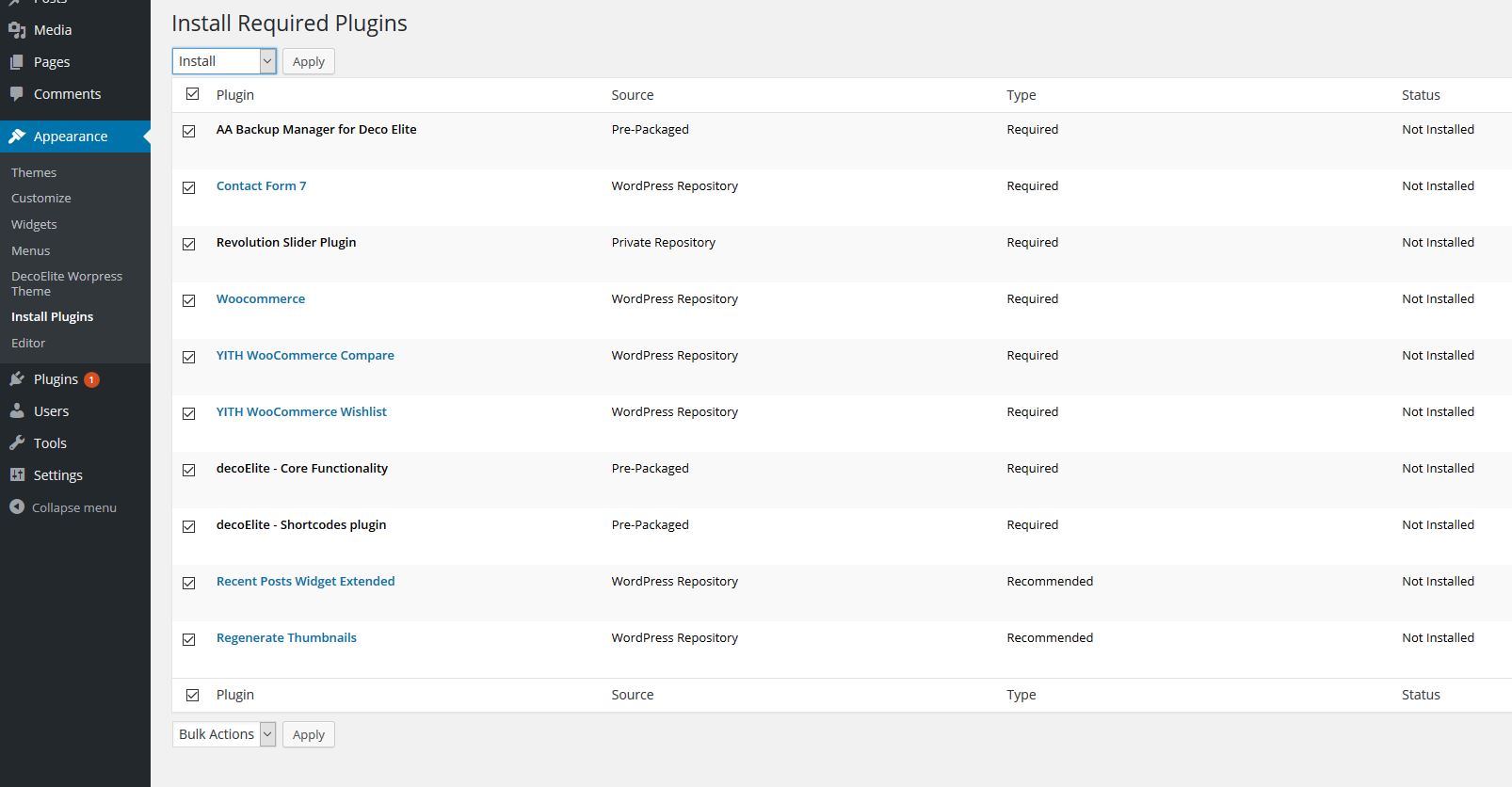 You should see something like this: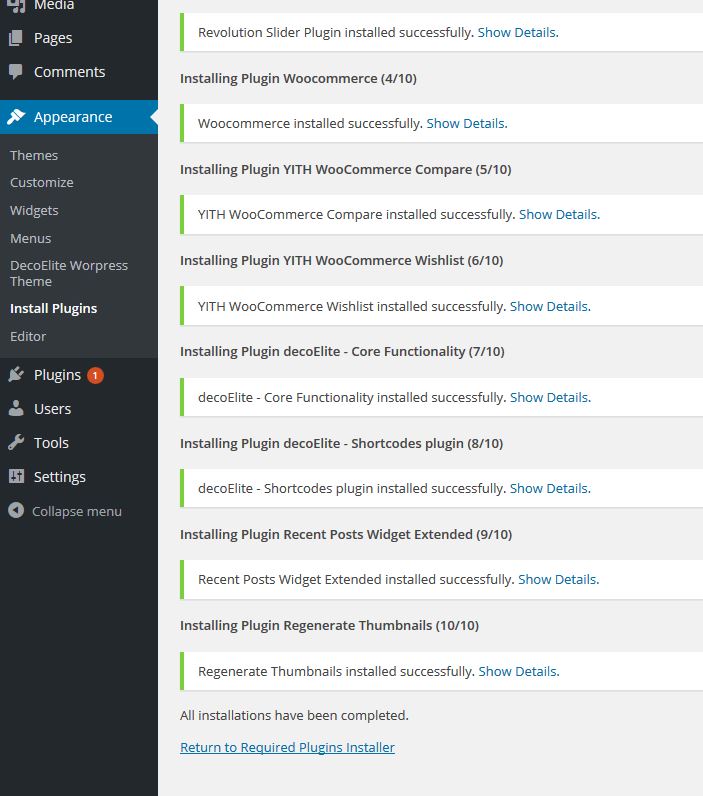 Now the theme and plugin(s) have been installed so you can start using it. If it's the first time you have installed WooCommerce on this website, you will also have to run the WooCommerce Setup Wizard, which is a must:

Good, now you can proceed to the the last part of the installation,
Part 4
and import the demo content.