Adding Items from Envato
Envato Live Preview Switch Bar Is Suitable For Marketplace Authors And Web Developers.
If You Are Selling Your Plugins  / Themes On Envato, You Will Find This Plugin Very Useful.
Import Information Like Plugin /  Theme's Name, Thumbnail, Preview Image, Description, Reviews, Price, Number Of Sales & Attributes In Just A Flash! Some Info Is Displayed In The Live Preview Bar & You Can Check All The Information If You Click On The Read More Button.
Step 1  – Click on Add New Item
Here there are multiple ways to retrieve the data for your items.
Search by keyword on all the marketplaces or simply on individual marketplaces – for example only on Codecanyon or Themeforest.
Search by item ID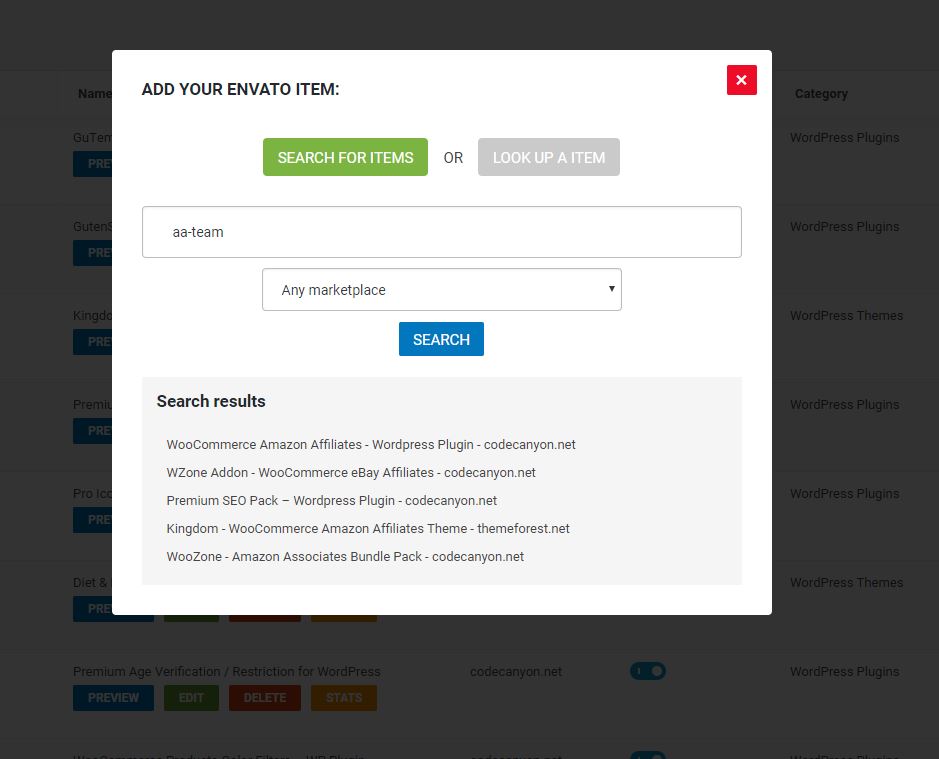 After you click on the item you chose to retrieve its data you will be able to see its name, thumbnail, author and number of sales.
Also, you can give it a short name, select in which category is in and add unlimited demos for it.
You will need a demo name and a demo url. Also you can Sort & delete the demos.
Click on SAVE ITEM. That's all.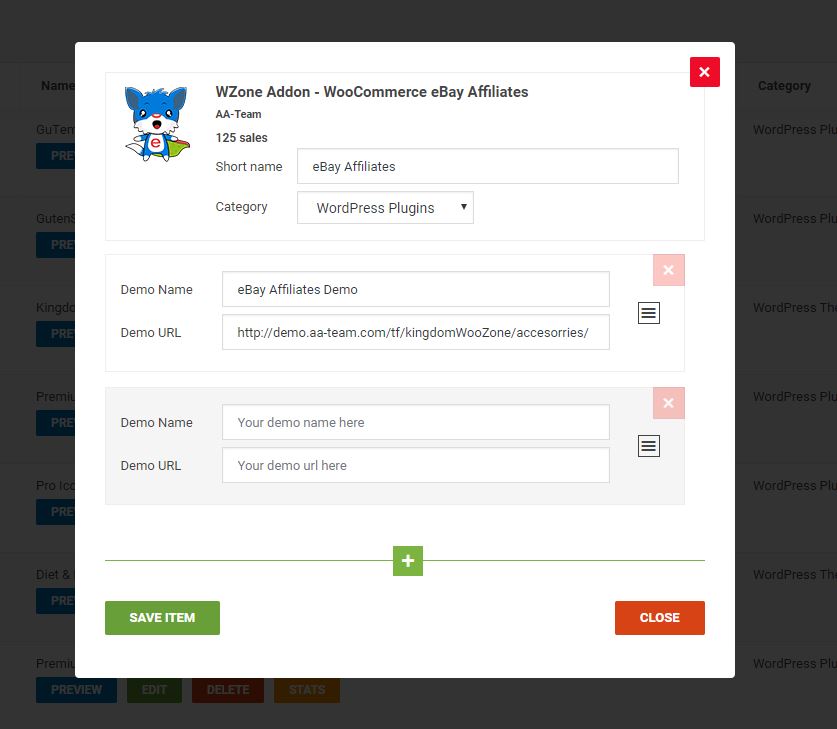 This is how the item will be displayed in the Live Preview: