Settings
With Its Modern Design, Envato Live Preview Switch Bar Allows You To Customize It Fully When It Comes To Design. 
Automatically Add Your Affiliate Id When A User Clicks On The "BUY NOW" button.
Automatically Add The Item Into The User's Cart On Envato when he clicks on the Buy Button!
General Settings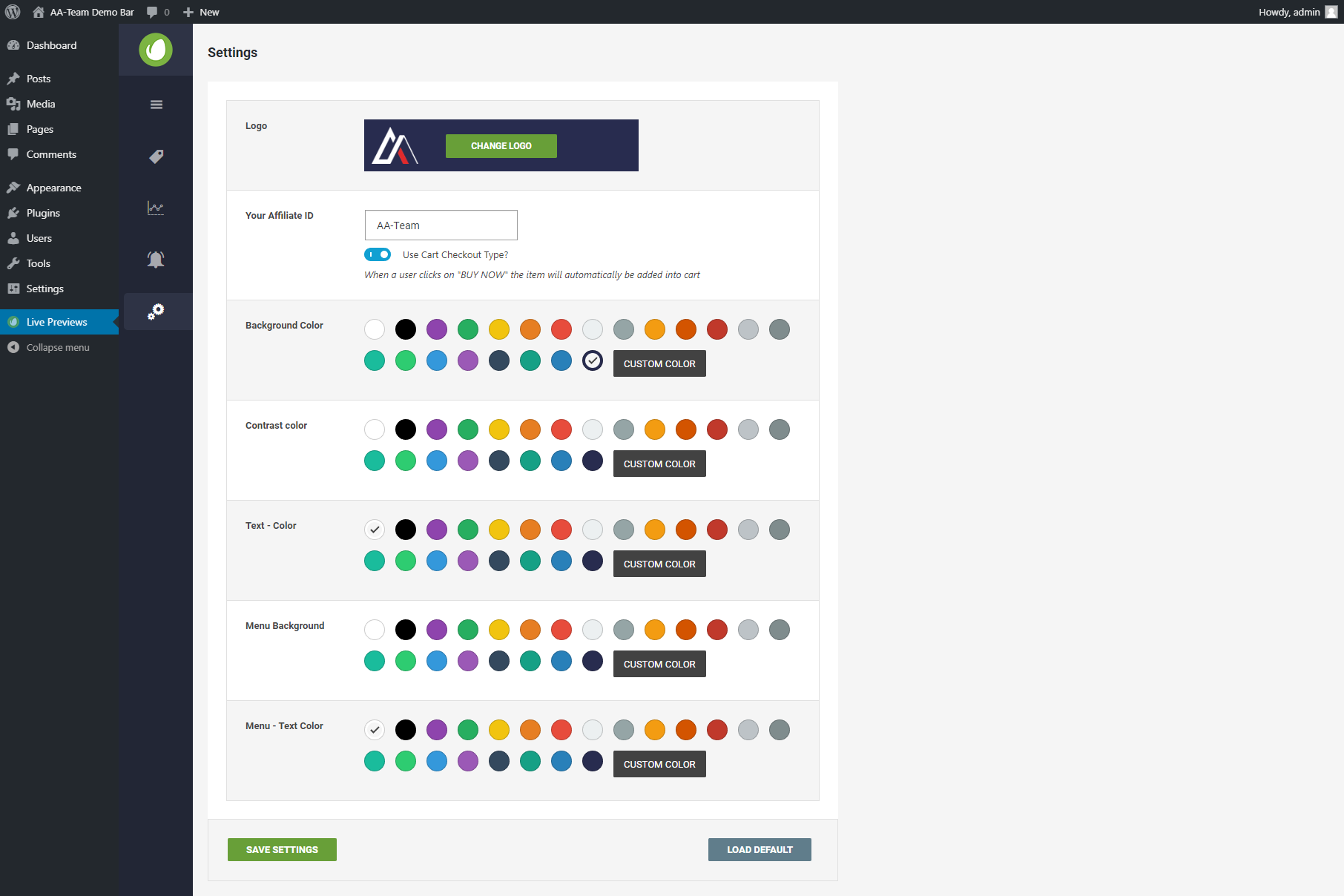 You can change the overall design of the Live Preview Bar
Add a custom logo
Add custom Affiliate Id

Automatically Add The Item Into The User's Cart On Envato when he clicks on the Buy Button

Setup a custom background-color
setup a custom contrast color
setup a custom text color
setup a custom menu background-color
setup a custom menu text color