Checking if there are any theme/plugin conflict
Hello, customers!
In this article, you`ll learn a simple thing and this thing may solve many problems in your site. So, let`s go!
When we`re talking about conflicts, we might have two types: the plugin conflict or the theme conflict. Let`s see both types separately.
Plugin Conflict
As the name says, we`ll check if there`s any plugin conflicting with our product, just follow the next steps:
1. Go to your Dashboard > Plugins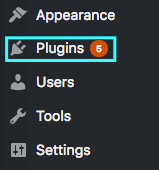 2. Check the option to select all plugins and change the bulk action to Deactivate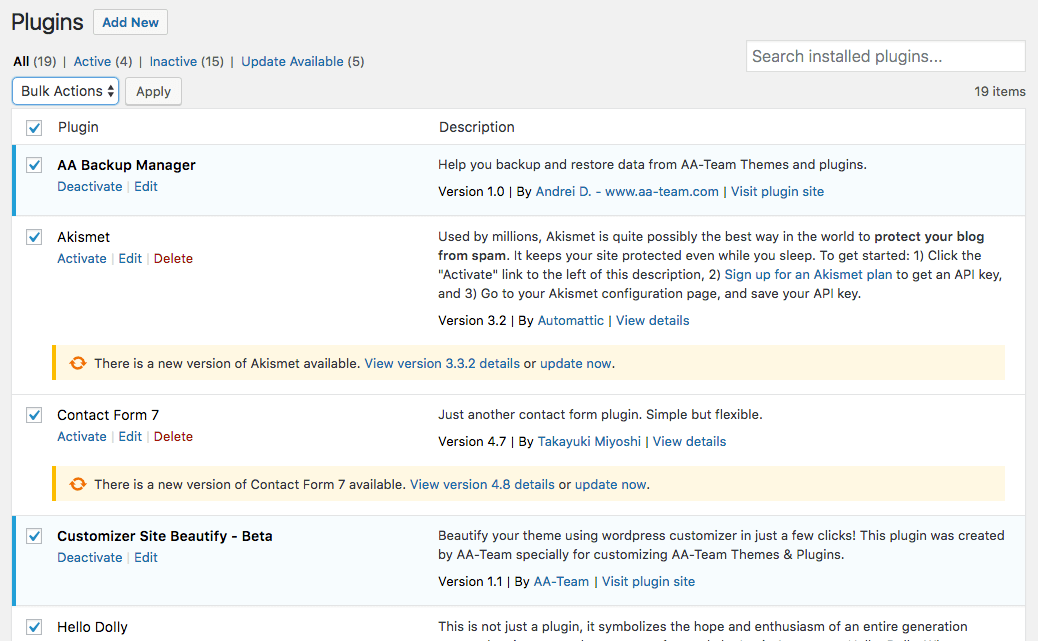 3. Now, disable just the plugins that aren`t from AA-team.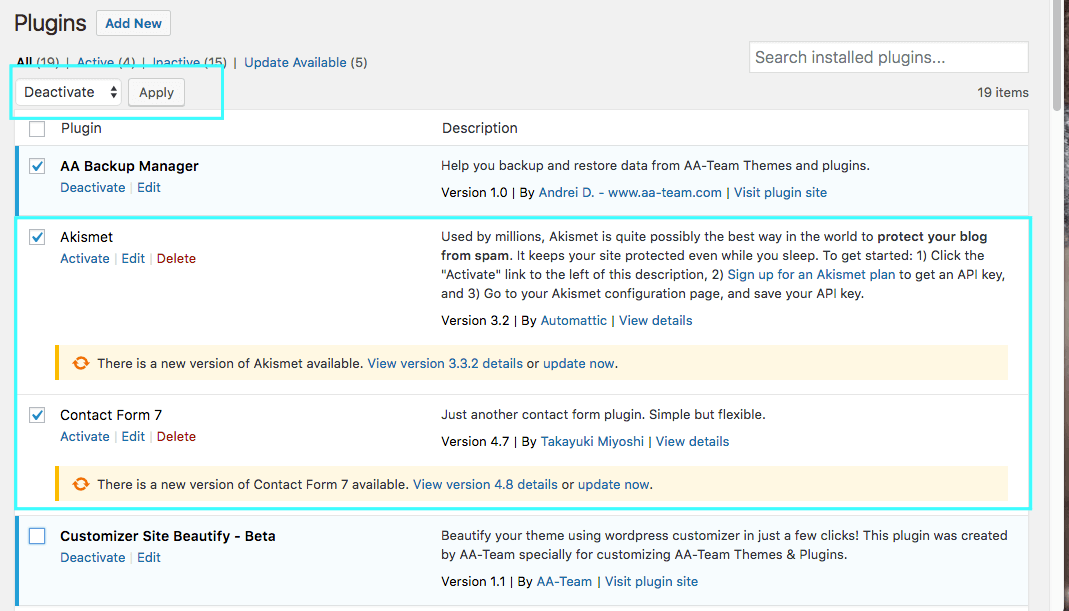 4. Now, check your site and verify if there`s some problem. If the problem gone, you`ll need to enable the plugins one by one refreshing your page to find who is causing the problem.
Theme Conflict
To check if there`s any theme conflict, the logic is almost the same above. So, just follow the next steps:
1. Go to your Dashboard > Themes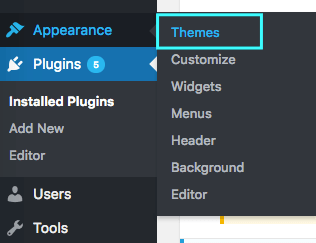 2. Disable your current theme and enable some WordPress default theme, like the Twenty six theme.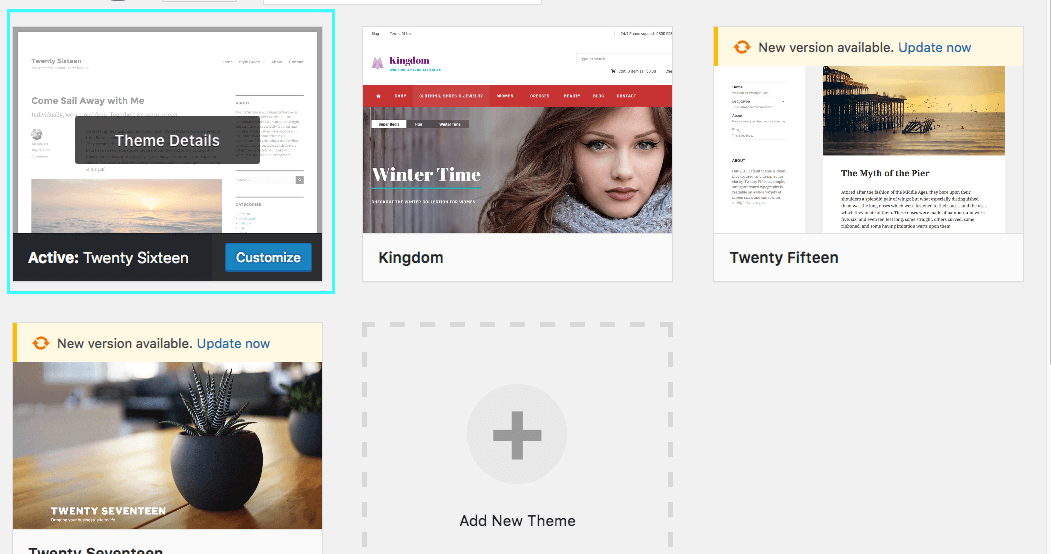 3. Check your page and if there`s any problem, the conflict doesn`t coming from the theme enabled.
So, that`s it, people!
This article can avoid stress!
Kindly,
AA-TEAM