Owl Carousel
To create a new Owl carousel for your homepage you have to do the following:
Go to Slider section in the admin area and add a new slideshow:

Give it a name, add as many slides as you want using the Add new slide button. Set for each slide: slide title, slide description and slide link.
After that go to your homepage and edit the page. Go at the bottom of it in the Layout Options metabox and assign the slideshow to the page.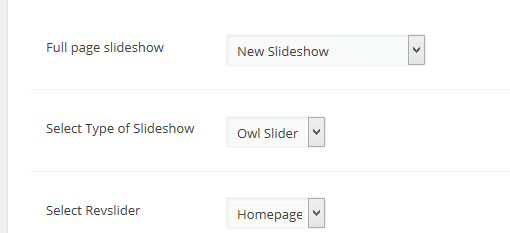 To do that select from the Full page slideshow the slideshow that you`ve created previously. After that set the type of the slideshow to Owl Slider.