Typography And Fonts
In the admin panel you have the possibility to change the font family and the font size for headings and content. This can be done by accessing the layout section -> General Setup tab.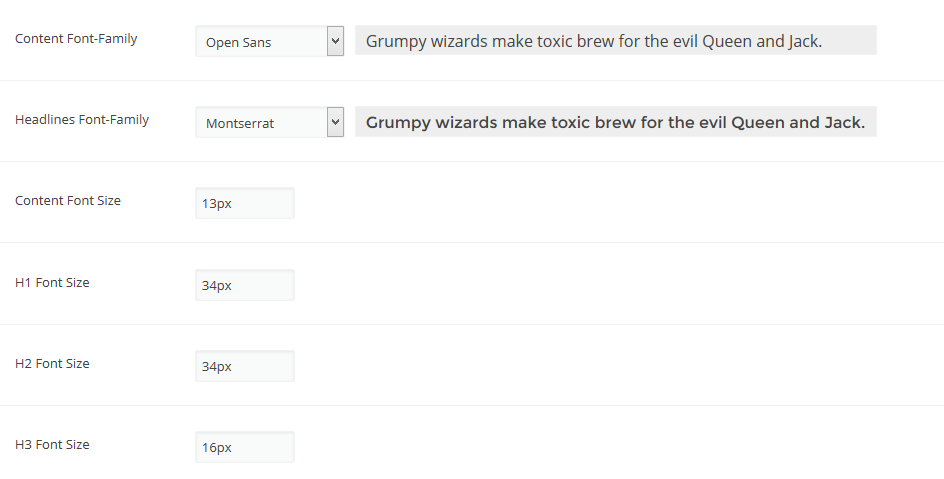 All Google Fonts are available. The font size for each element is set in pixels.