Recommended Plugins
Meme Generator comes bundled with 2 more plugins:

1. AA Backup Manager which you can use to import / export meme templates.
How to use the AA Backup Manager
First, install & activate the plugin.
Download Meme Templates
You can download the meme templates from here:
memetemplates.zip

Click on import content .
Now, all the meme templates will be imported in the Meme templates section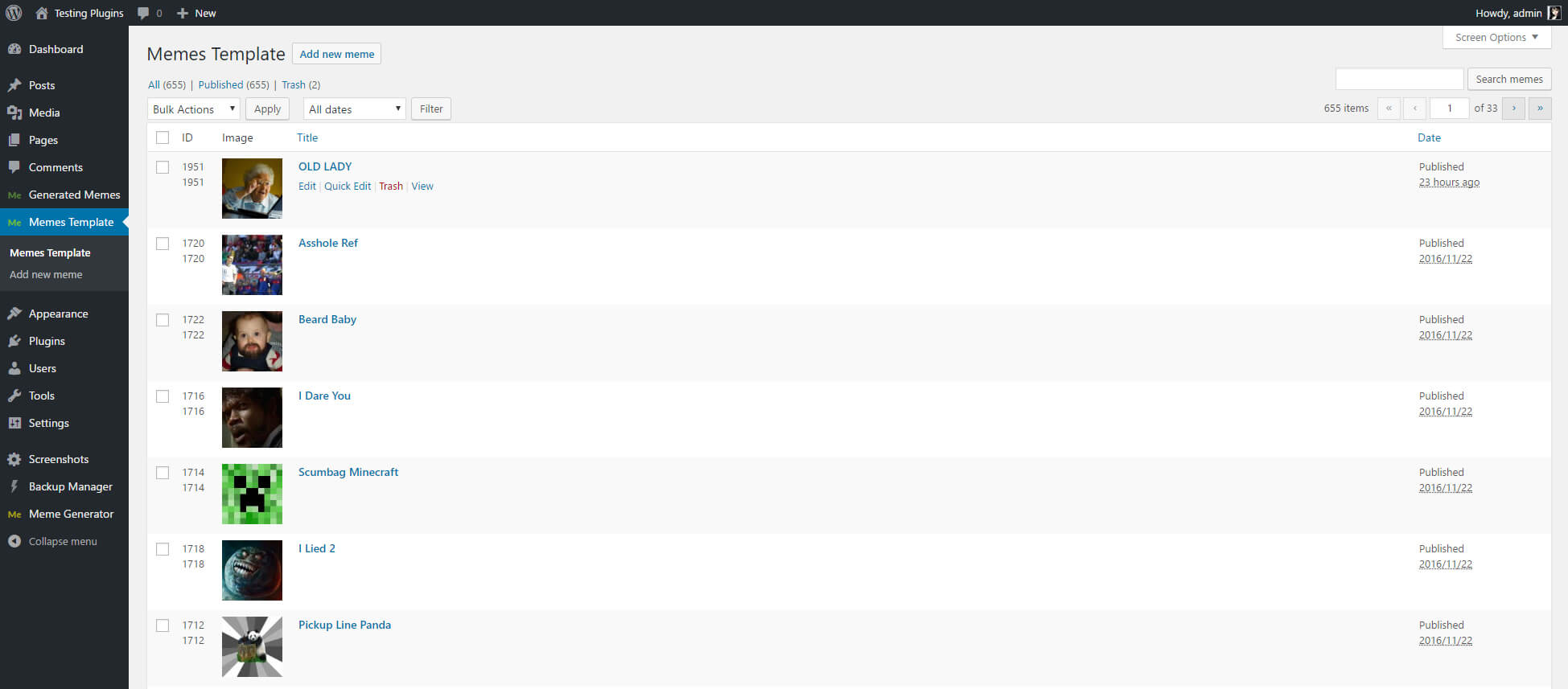 2. Customizer Site Beautify which you can use to customize the design of the meme generator.