Plugin Activation
In order to activate it you will need the IPC – Item Purchase Key
This is a safety measure to make sure you are one of our customers.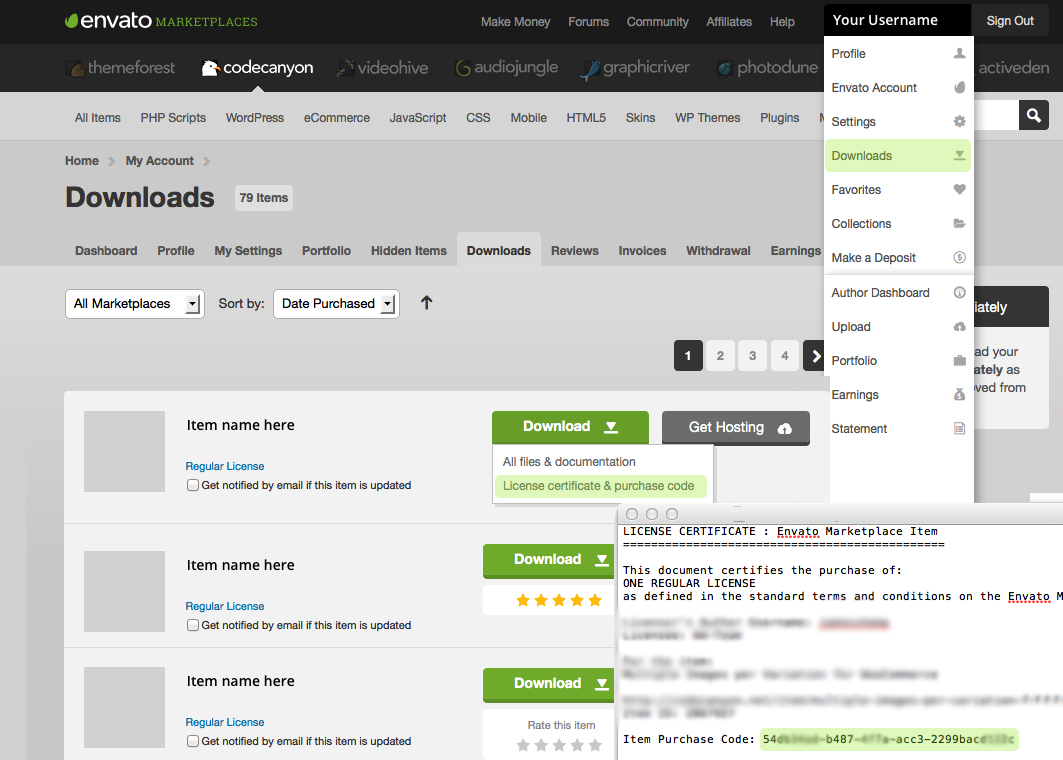 Go to your Codecanyon Account / Downloads Page / Click on Download button / License Certificate and Purchase code and get the IPC from there.
Quick find
About & How To
Fully Customizable & Super-Fast Recipes Filtre
Grocery List
Timer & Estimated duration for recipe steps.
Front-End
Widgets
Recipes
Configuration
Instalation & Activation
Activation Plugin