Plugin Setup: Create and Configure the affiliate account
Go to Config -> Ebay and click on: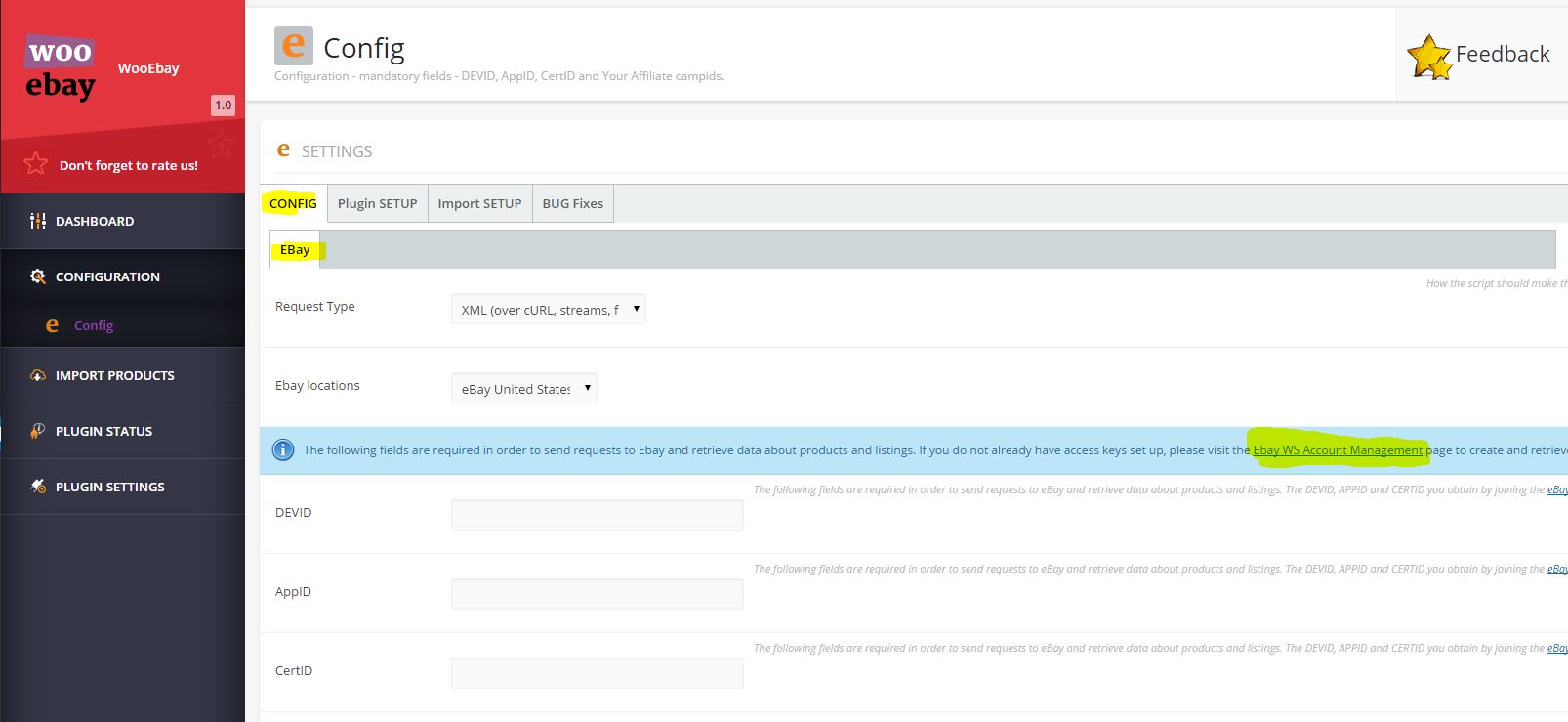 Then, you should be redirected to the following page, where you should click on "Join Now".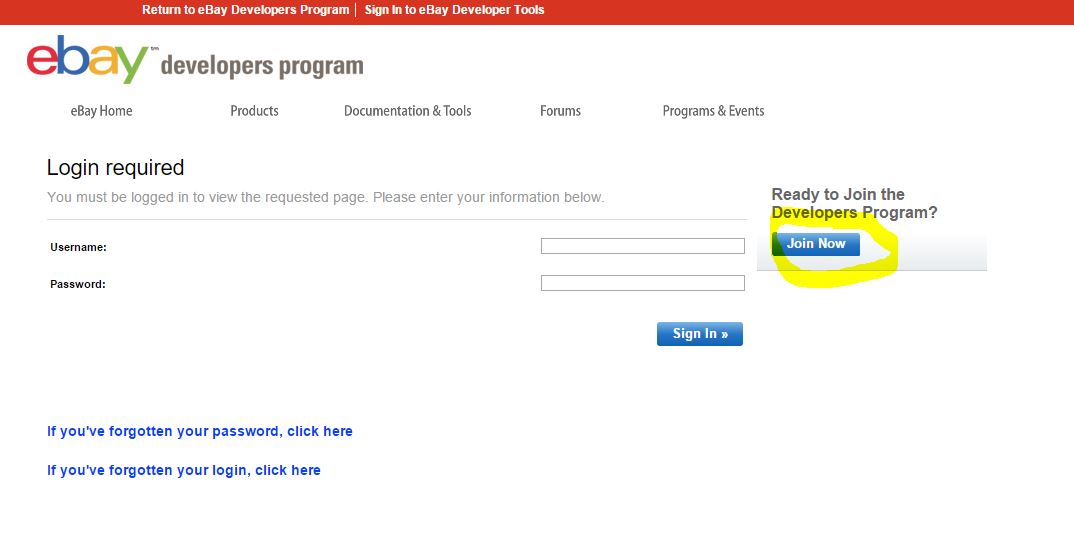 You will then have to complete the fields for creating a developer account and you should see the following confirmation, after this.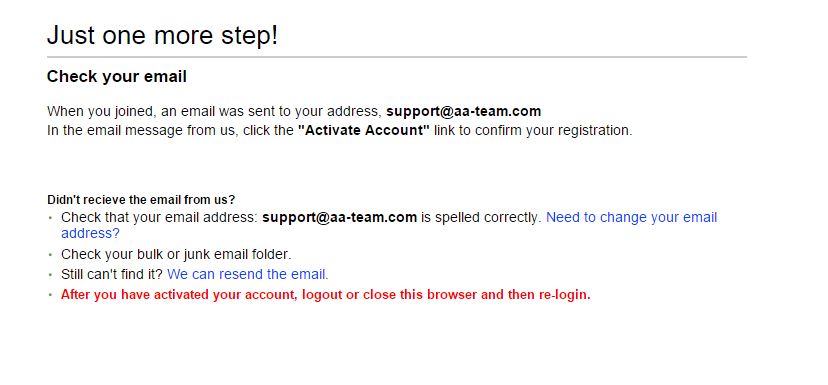 Check the email and click on the Activation Link. The following page should appear, where you can Get your application keys.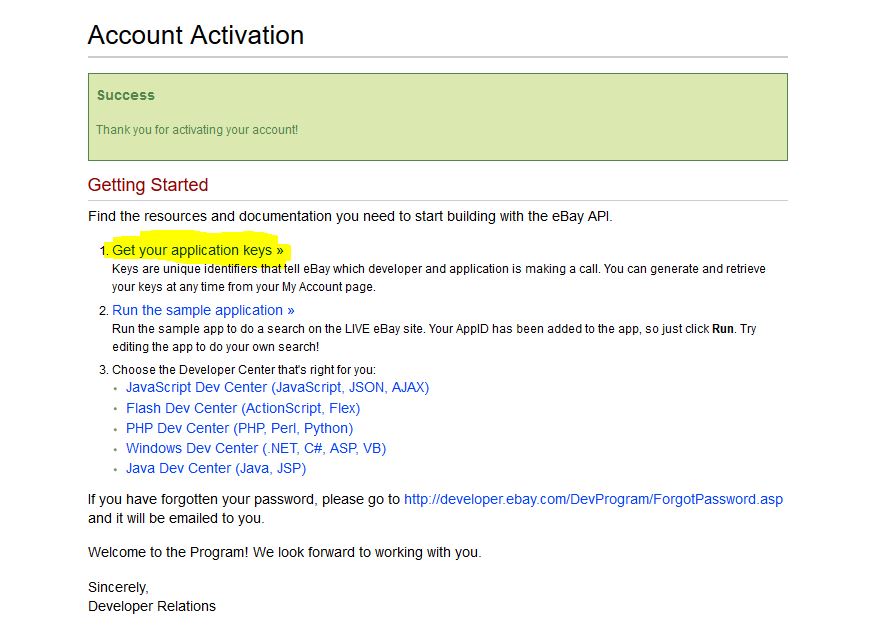 Generate the keys and then copy the Production ones details to the plugin panel.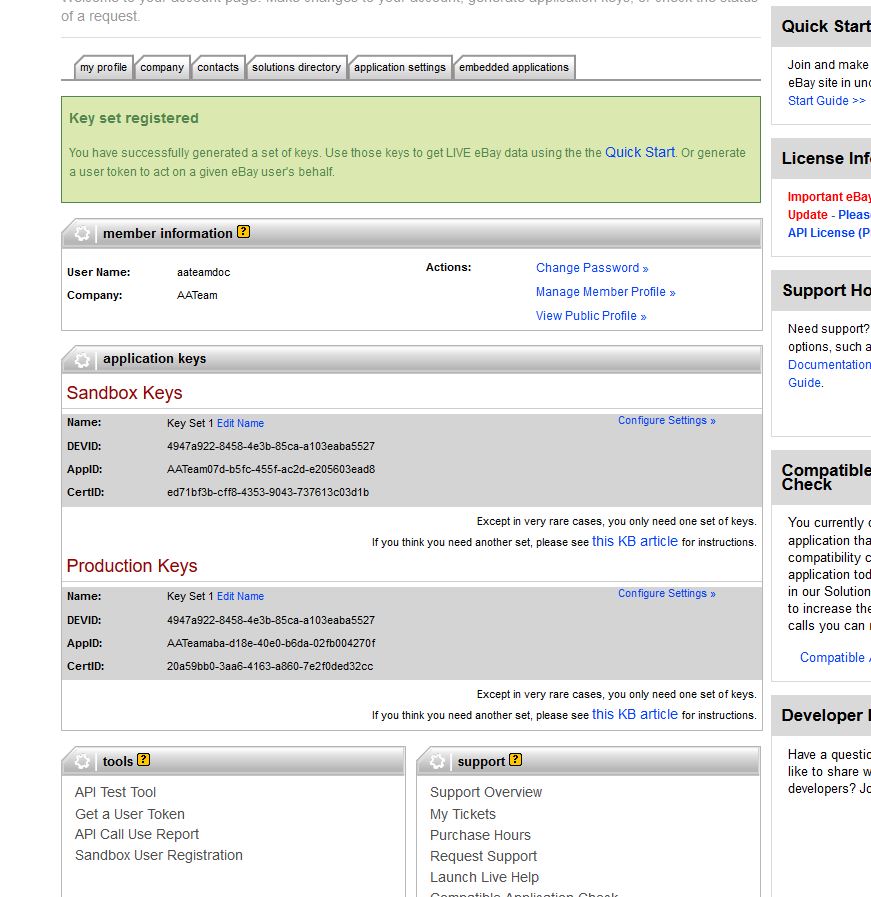 Now let's get to the Affiliate Campain IDs.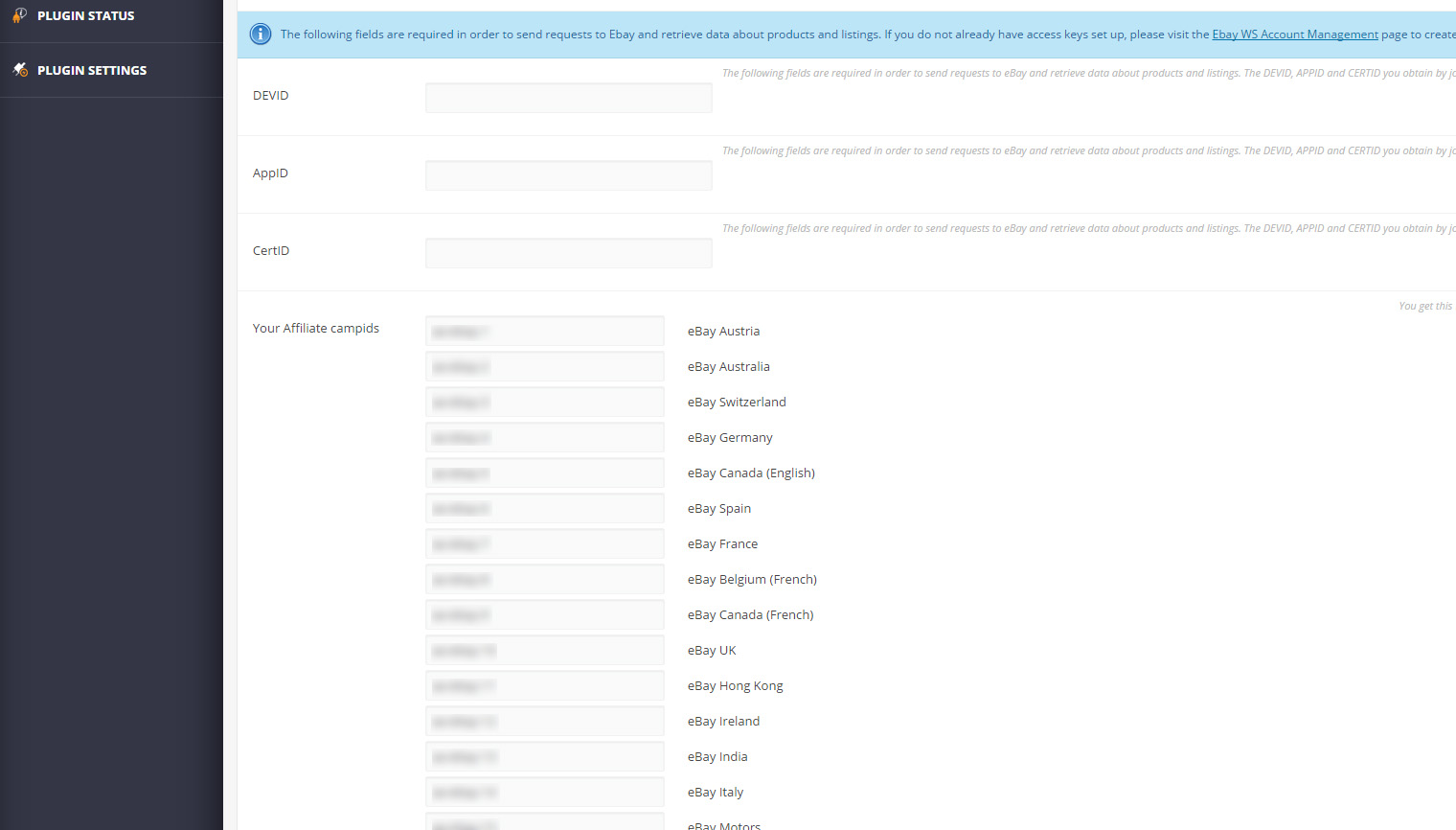 Go to the following page:

You should be redirected to this page, where you can re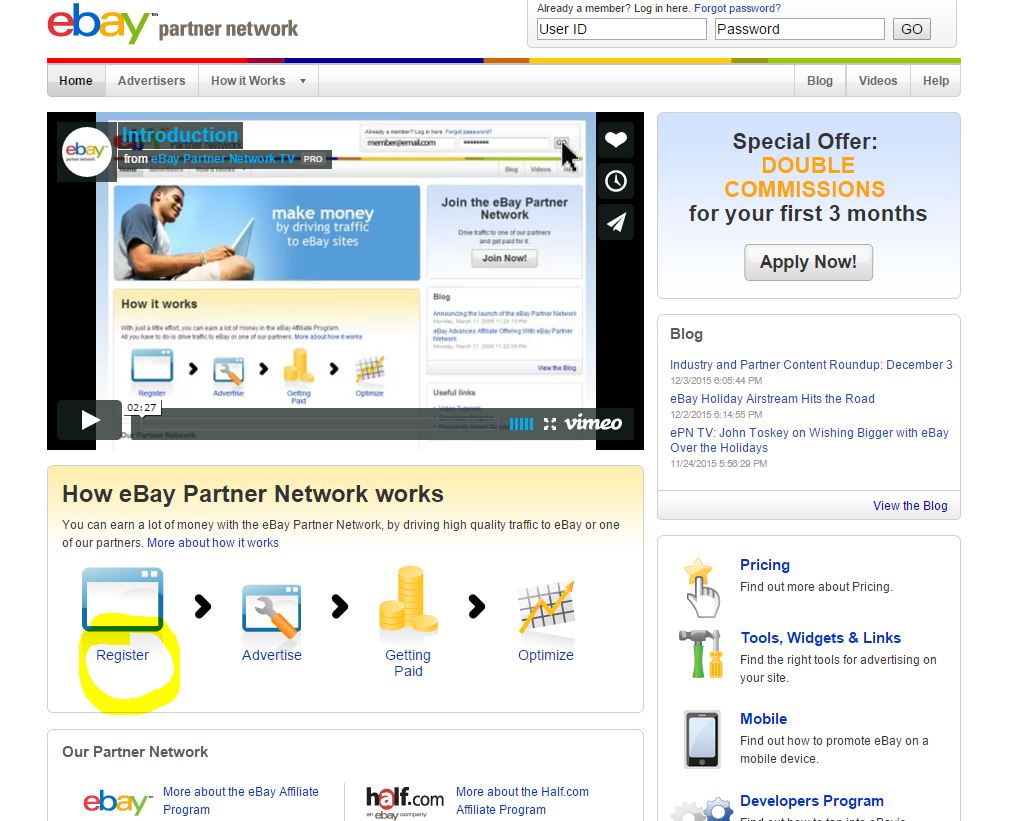 Here you can apply for the Affiliate account and you will have to fill in the followings: