How to Use
The Youtenberg plugin is very easy to use!
After you install it, in the new wordpress editor, when adding a new block you will see the Youtenberg block available to use.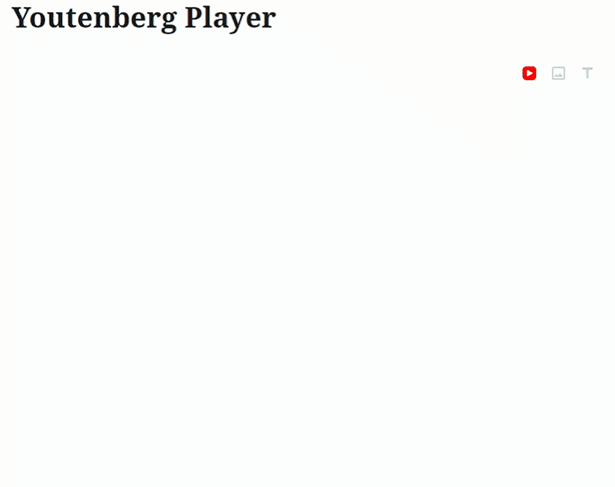 You can add single videos, playlists or create youtube lists.
Also you can manage your youtube playlist by reordering it or delete items.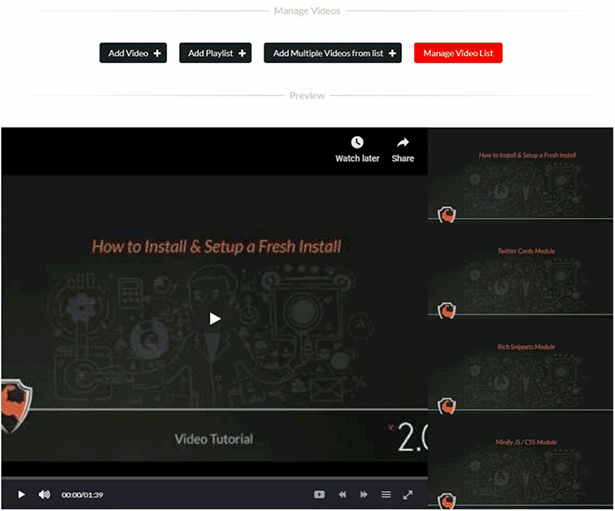 Also you can customize the player from the right panel :