Importing Products
Mandatory
WooCommerce 3.7.0 must be installed and active on your website!
After you logged into your affiliate account you can start importing products.
Go to Product Fees and select the feed of an Affiliation Program: by clicking on the "View Products" button.
On this page you will see listed all the affiliation programs you already applied to and also been approved by. Each product feed is updated every minute.
Here you can filter by:
Brand
Category
Search by keyword
The Magic button – ADD ALL PRODUCTS TO QUEUE.
After you add a least a product to Queue, on the left menu you will see an Import Queue with the number of products added to it.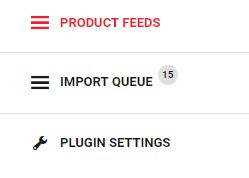 You can choose to display multiple products per page (rows)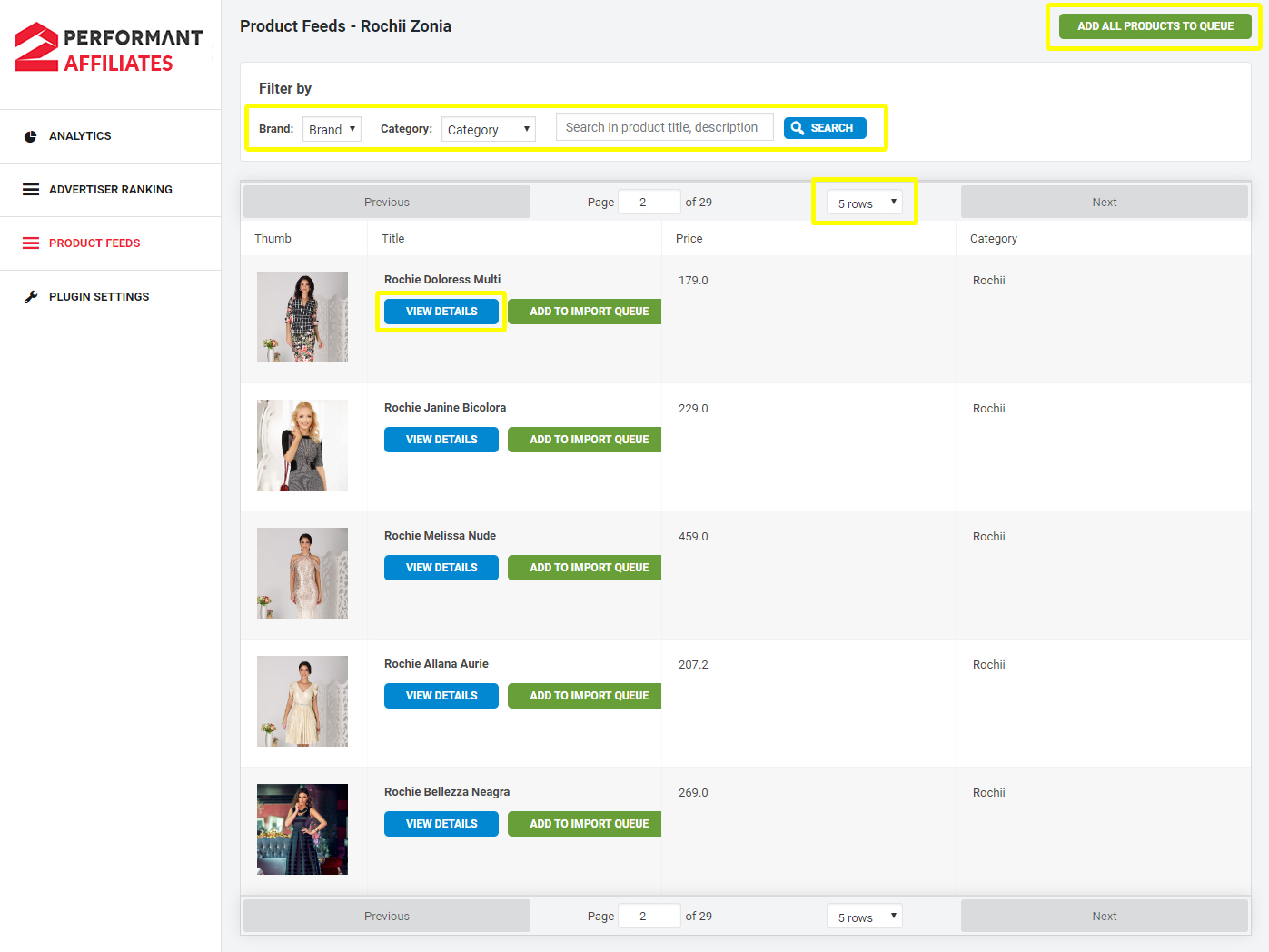 Also, you can manually add each product to queue, and also view its details – like the description, check it out on the advertiser's website, title, price & so on.