How to create an Aliexpress Affiliate account
STEP 1:
Create an account on: http://www.aliexpress.com/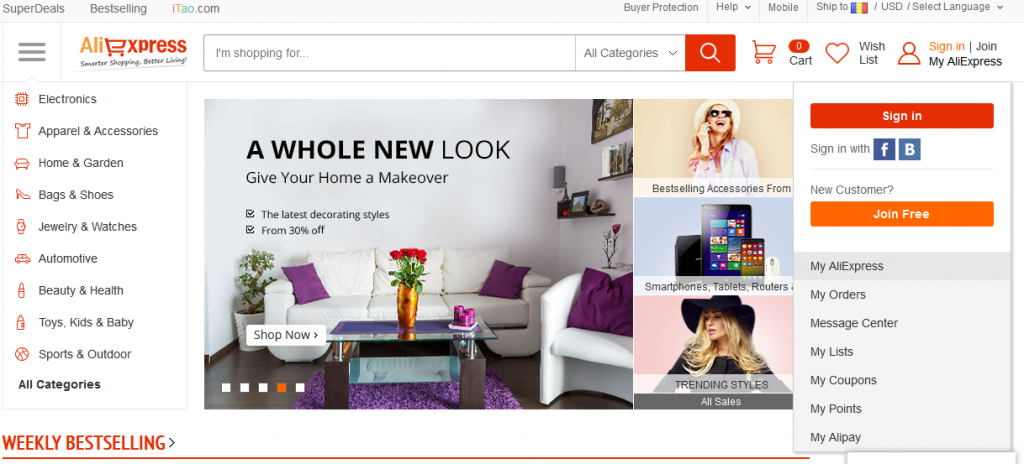 Click on the Sign In button and follow the instructions (complete the required fields).
STEP 2:
Access the following address:
http://portals.aliexpress.com/adcenter/api_setting.htm
Log in with your Aliexpress previously created account.
STEP 3:
Create a new tracking ID: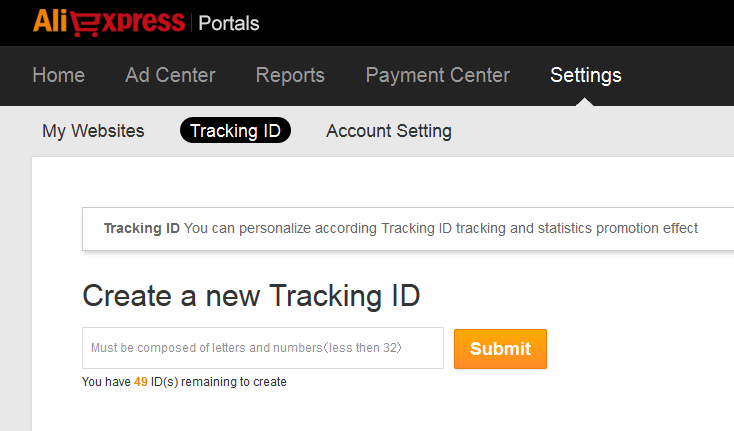 After creation, copy and paste the Tracking ID in the Plugin Config.
STEP 4:
Go to Ad Center-> Api Setting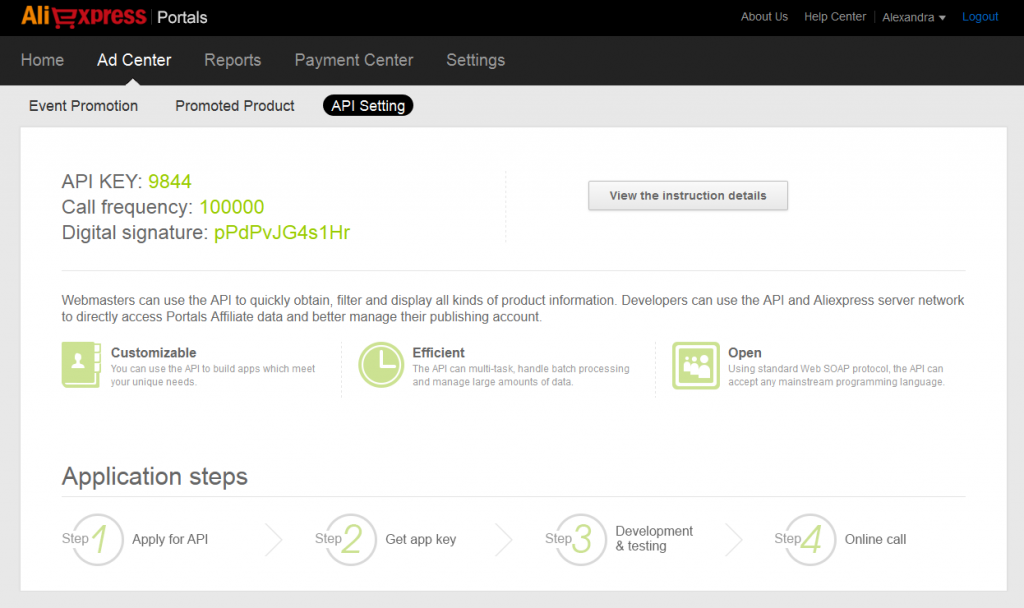 Here you will find the API KEY and Digital signature. Copy and paste them in the Plugin Config area.
That should be all.