How to install Dummy Data using AA Backup Manager
STEP 1.
First, make sure you install the Diet theme, and appears in the themes list.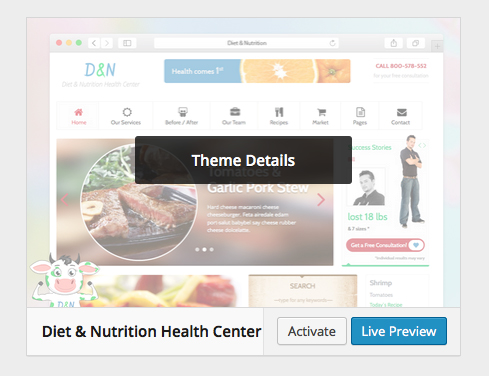 STEP 2.
Install & Activate all the required and recommended plugins.

STEP 3.
Go to Backup Manager from the left Menu.
In the Archive downloaded from Themeforest you will find a folder called Dummy Content, where you will find a archive called all content.zip.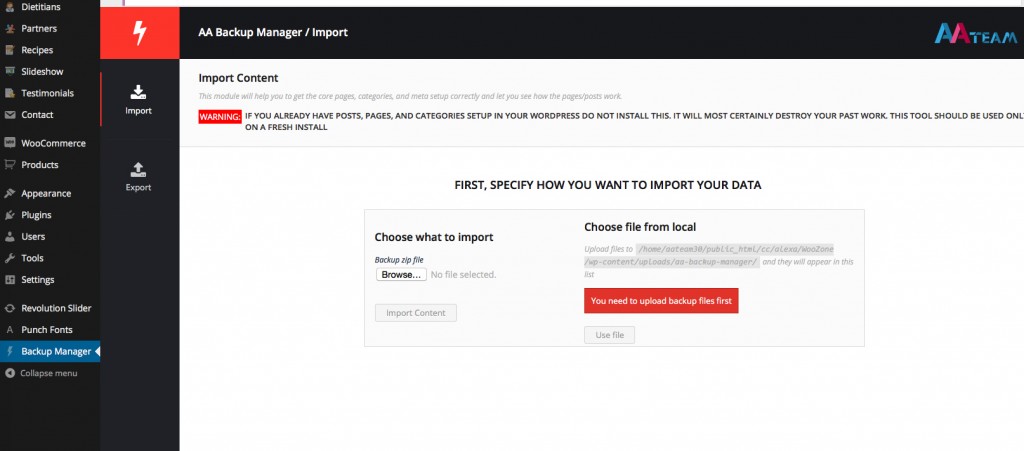 You can import this by browsing and importing from your computer (if you use this method you might have problems on importing large files, it might give a timeout and the import will break)
We recommend using the alternative method, using a ftp client, simply upload the archive to the specified location on your server.

After you upload it it should appear in the list. Select it and hit Import.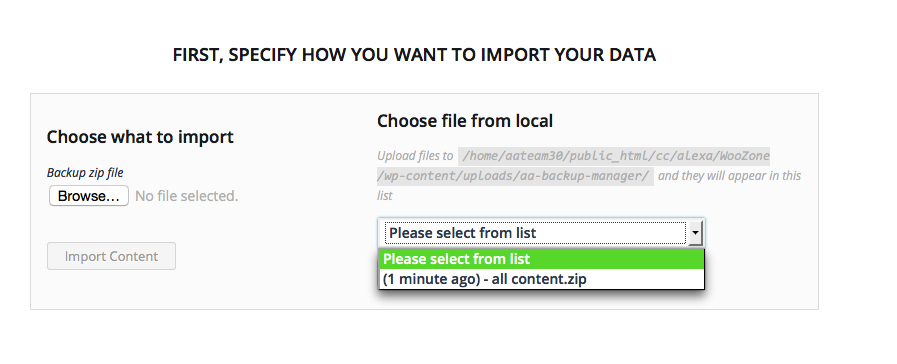 That's all. Take a look at the frontend of your website, and you will have a copy of our demo website just like that!