Backlink Builder
This module is deprecated since version 2.0.5. We've discontinued the maintainance of this module.

Our Backlink Builder Module will automatically add your link to thousands of different website directories that will automatically provide free backlinks for you in just minutes!
There are over 700 highly ranked directories available that you can submit your URL to.
How does the Backlink Builde module help you?
All of the directories are highly ranked websites, and these quality backlinks are very helpful for your websites for fast indexing and easy backlinks, because most of the backlink pages contain your website title, website meta description tags and site meta keyword tags.
How will you use this module? First, import the directory list with available websites. Next, first fill out the Autofill options.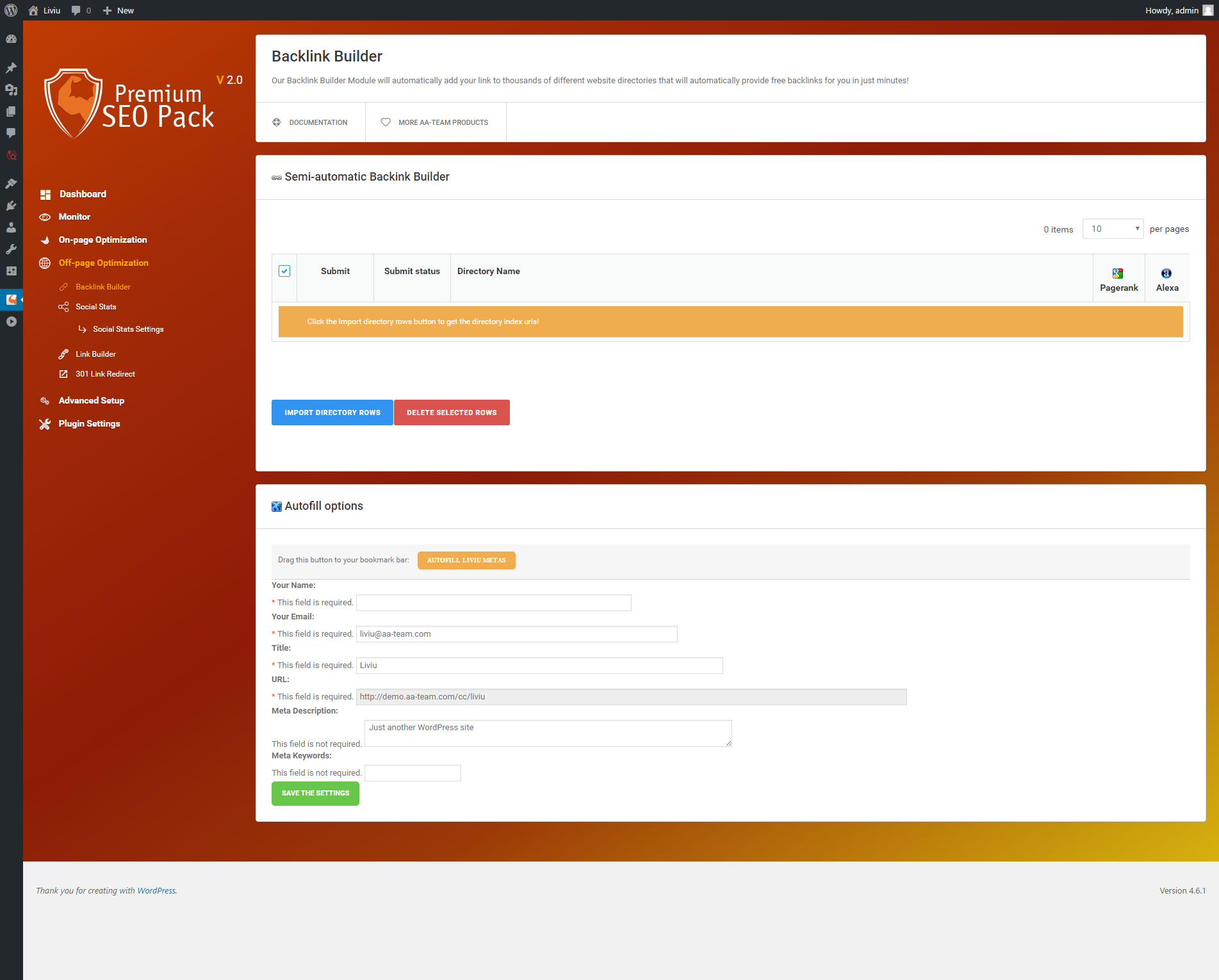 Next you have a button Autofill Smart SEO v2 Metas that you must drag to your bookmark bar.
After you do that, choose a website to submit your site to, and click on "Submit". The website will open in a new tab.
Now, let's do the Bookmark Trick, click on the bookmarked you dragged earlyer to your bookmark bar, and all infos will be filled out.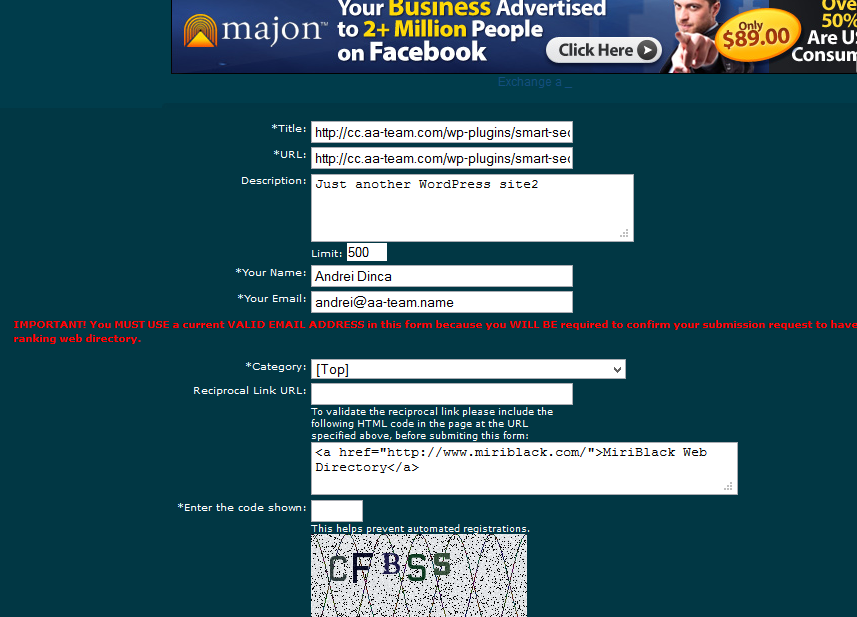 Now,when you go back to your website administration, a pop'up will appeared that will ask you if you submitted your website or not. That way you can keep track on what directories you've submited already.