Title & Meta Format

Using this module you can set custom page titles, meta descriptions, meta keywords, meta robots and social meta using defined format tags for Homepage, Posts, Pages, Categories, Tags, Custom Taxonomies, Archives, Authors, Search, 404 Pages and Pagination. These are valid for posts / pages that don't already have custom rules setup.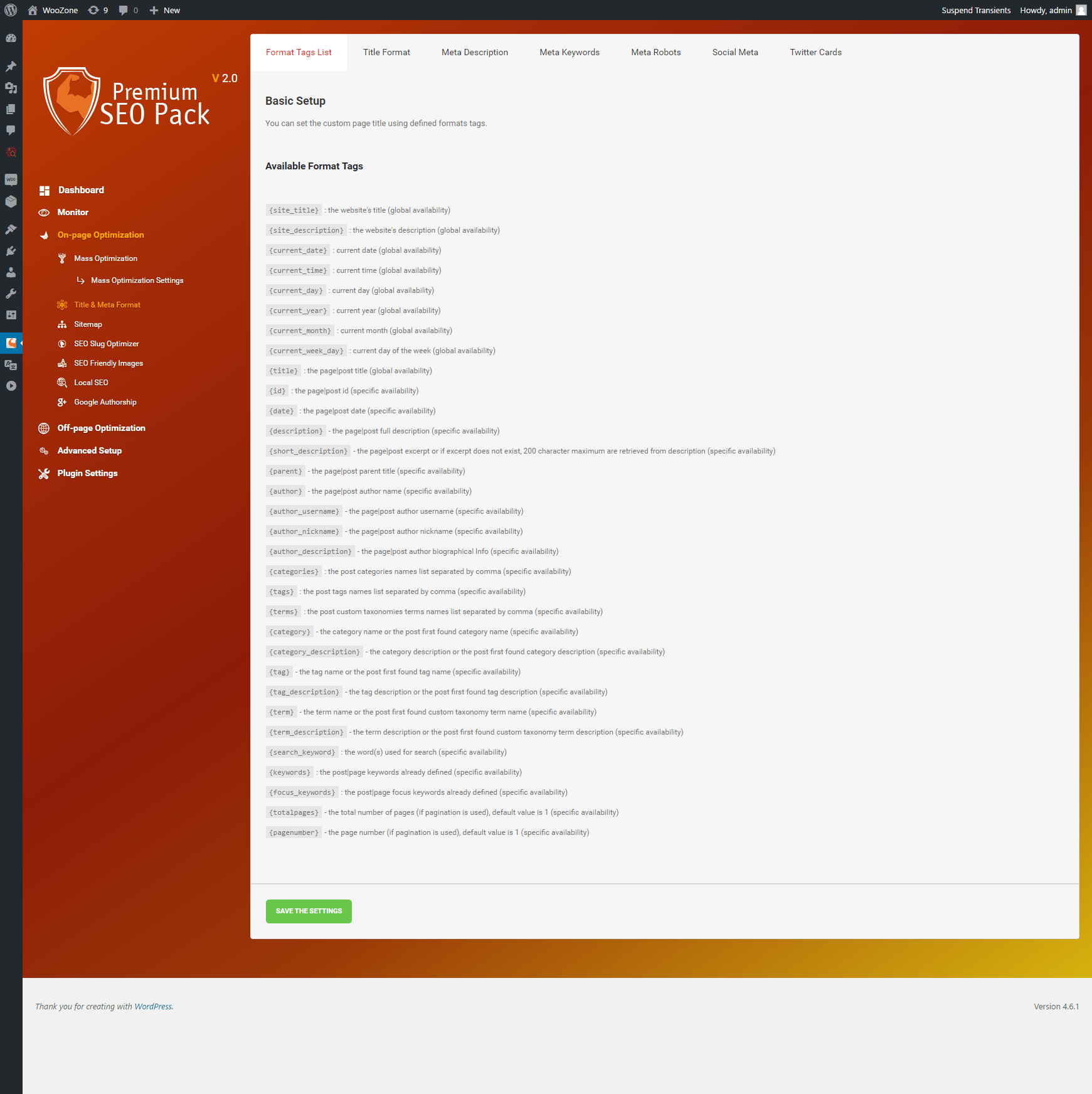 Twitter Cards

Twitter Cards makes it possible for you to attach media experiences to Tweets that link back to your content. Simply Premium SEO Pack adds a few lines of HTML to your wordpress pages, and users who Tweet links to your content will have a "card" added to the Tweet that's visible to all of their followers.
Premium SEO Pack support all 7 types of Twitter Cards:
Summary Card: Default Card, including a title, description, thumbnail, and Twitter account attribution.
Summary Card with Large Image: Similar to a Summary Card, but offers the ability to prominently feature an image.
Photo Card: A Tweet sized photo Card.
Gallery Card: A Tweet Card geared toward highlighting a collection of photos.
App Card: A Tweet Card for providing a profile of an application.
Player Card: A Tweet sized video/audio/media player Card.
Product Card: A Tweet Card to better represent product content.
App Installs and Deep-Linking: An extension to any Card that provides app download and deep linking.