W3C Validator
This module allows you to Mass Check the markup (HTML, XHTML, …) of your pages/posts/custom taxonomies. You can filter by type (Posts / Pages …), verify the page, check status (valid / invalid), see the number of errors / warnings, the date when it was last checked, and to view full report.
You can also mass check all your website pages / posts at once in just a button click.
Using this module you can keep all your content optimized and according to W3c Standards.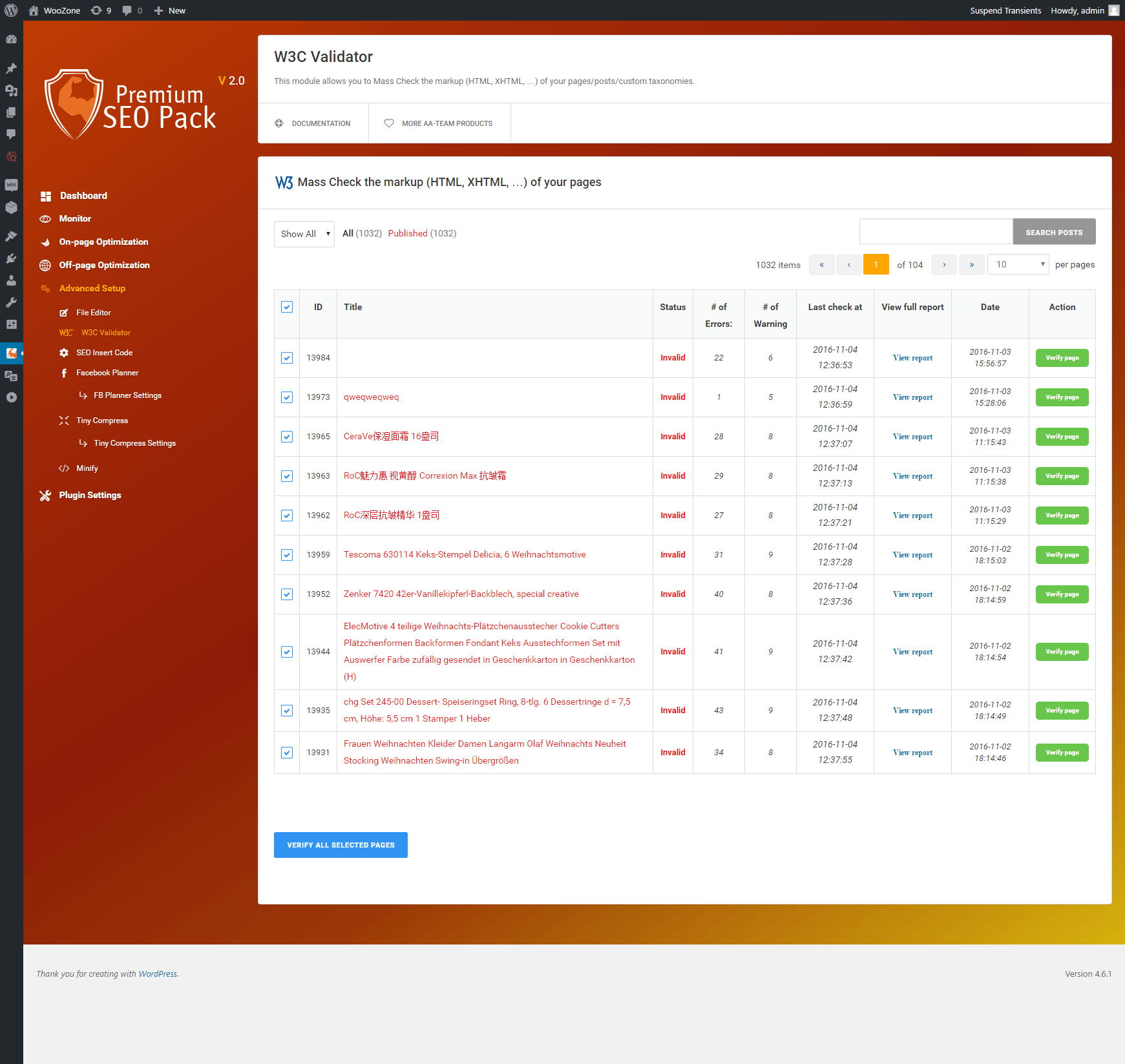 Please make sure you don't make too many verifications at once to W3C, because they might block you if there are too many requests.