Find Products
Using this module you can search for Envato products to import.
There are 3 ways to do this:
1. Search for products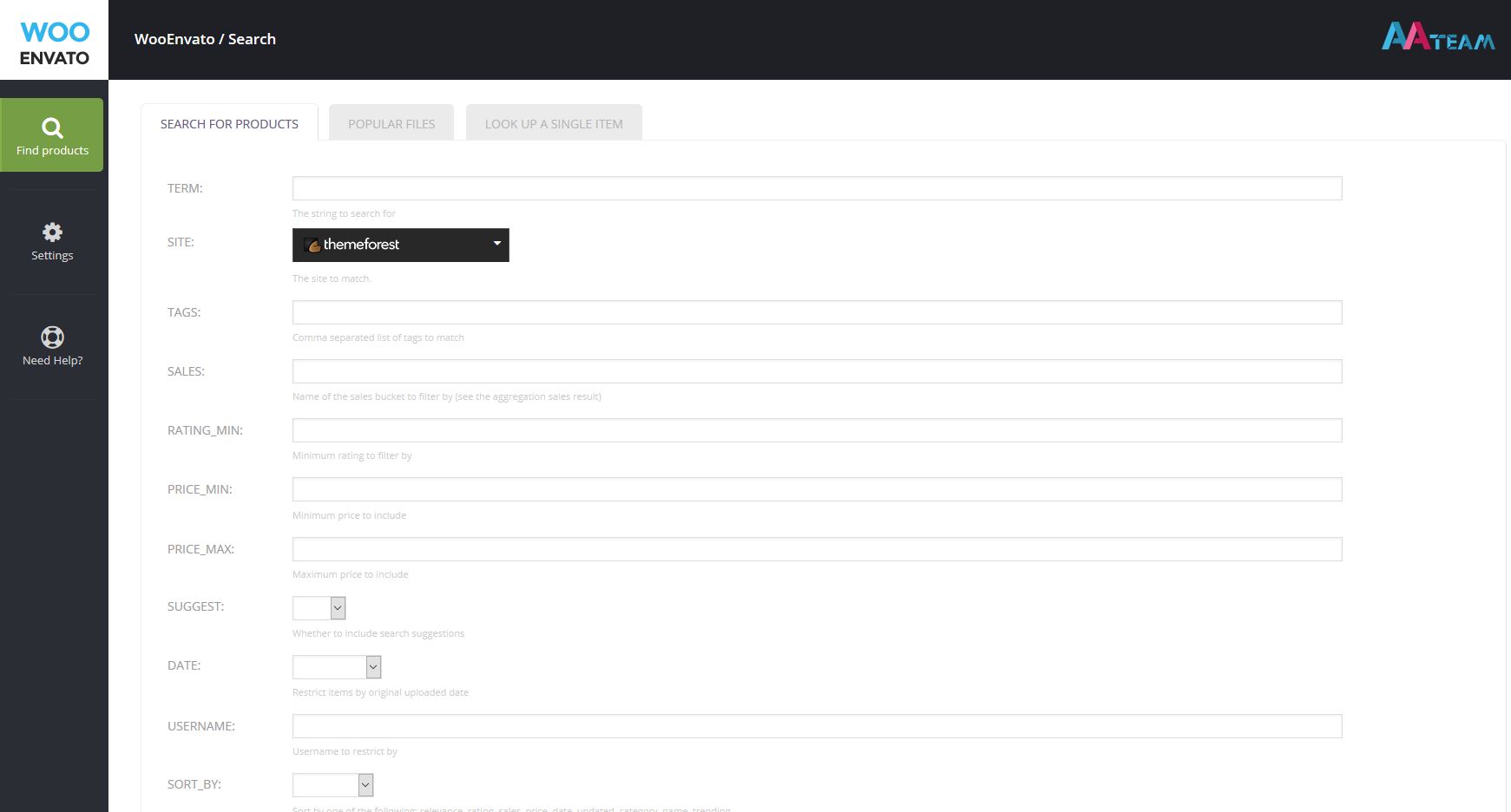 While the main field you would probably use would be Term (used for searching by keywords), as you can see, you may specify other different parameters too, like: Site, Tags, Sales, Price min, Price max etc.
2. Popular Files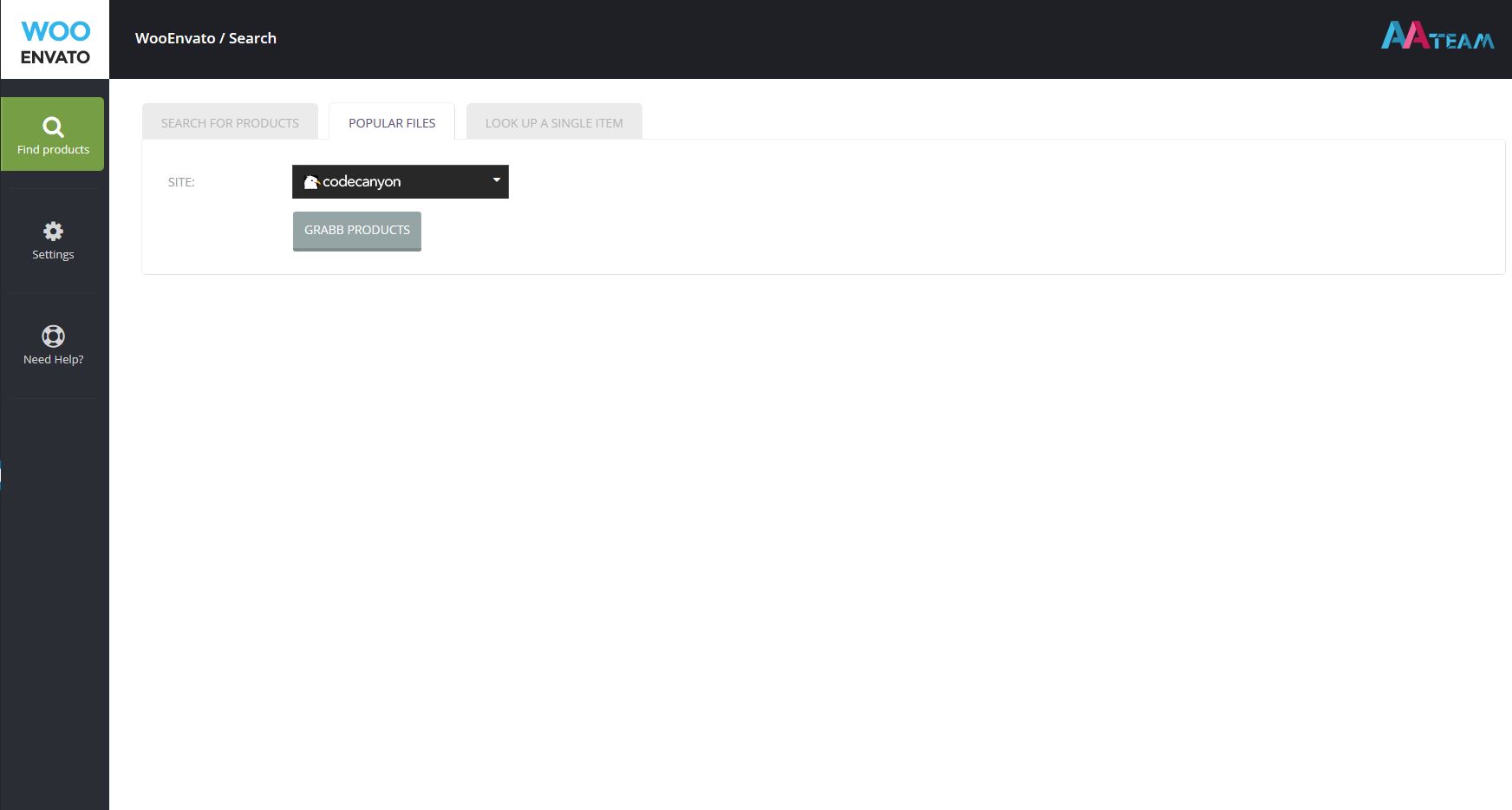 Using this you can search for popular files (based on overall sales) on each of the Envato's marketplaces (ThemeForest, CodeCanyon, PhotoDune etc).
3. Look up a single item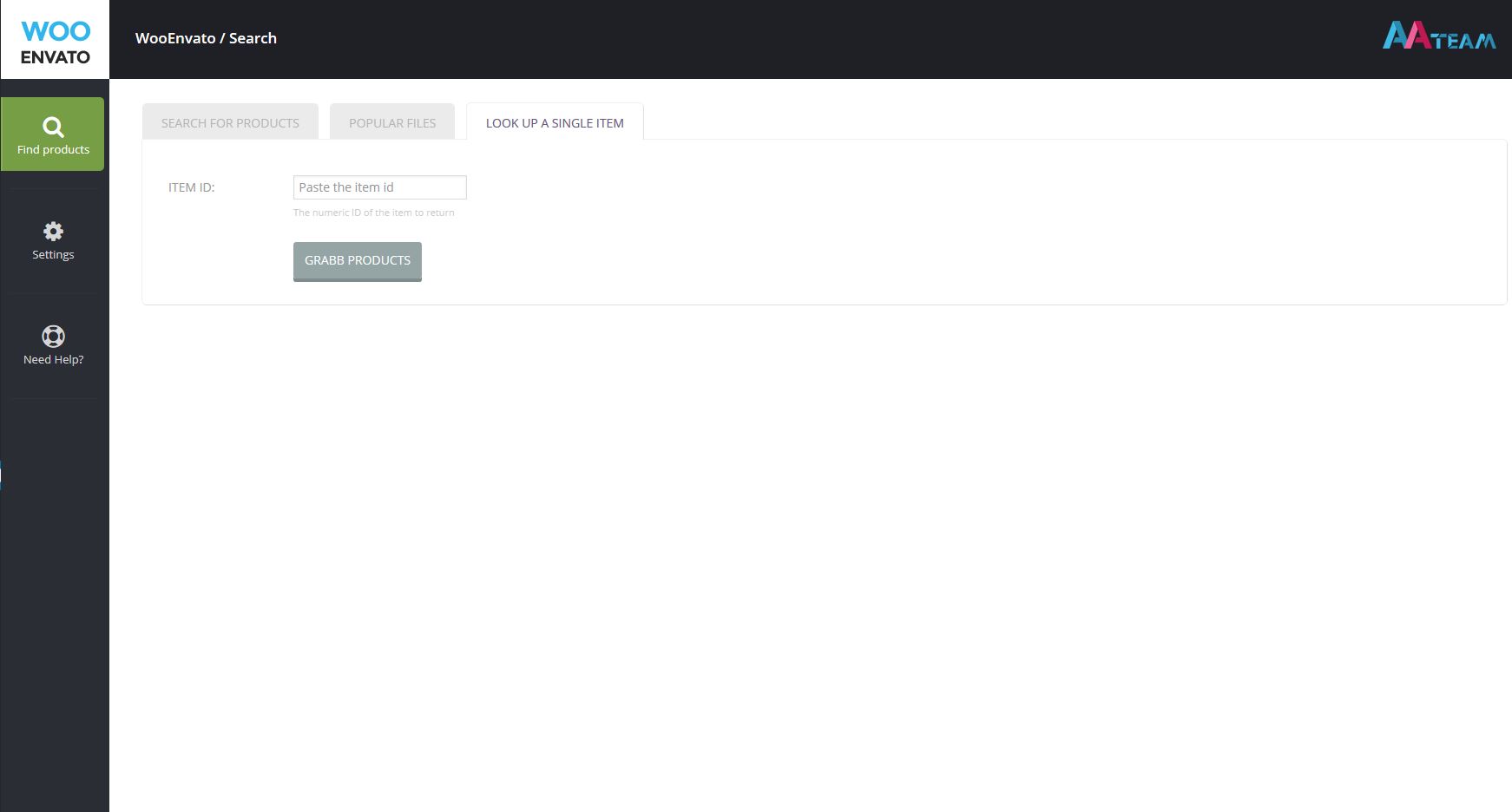 Let's say you want to go straight to a product using it's item ID. This search option would help you go straight to it.
Here's how you can get the item ID for a product:
Watch its URL address.

You should see something like this or like this:

In both cases, the highlighted one would be the item ID.
After getting the item ID, you just copy and paste it into this field and the product will show up, ready for the import: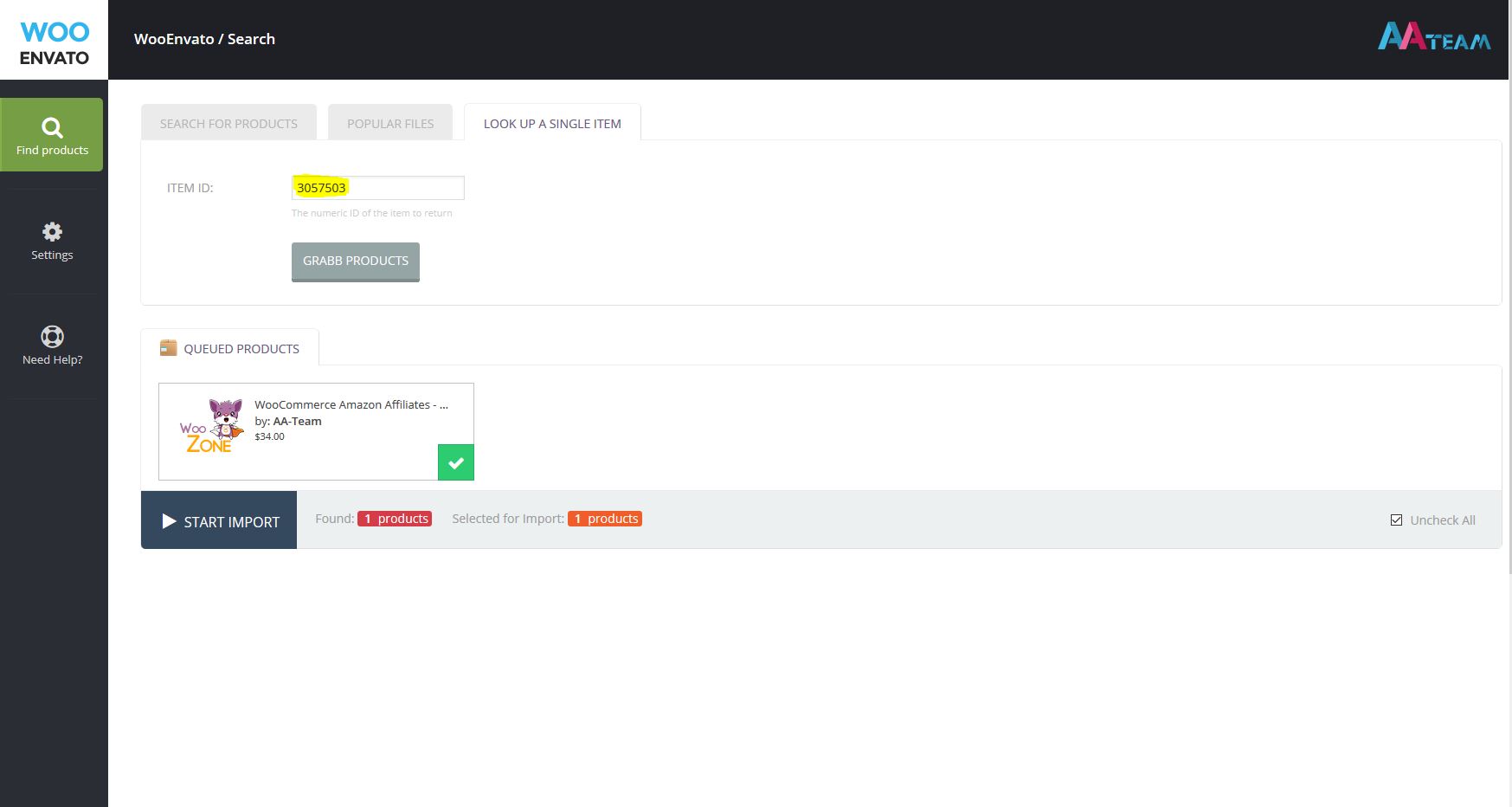 In all 3 cases, the search results will show up in a queue like this:

You may select or deselect items by clicking on the green or red squares. Also, you can select / deselect all of the items by clicking on Check All / Uncheck All button from the bottom right.
The number of results will be shown into the bottom of the page, in the Found field and the selected items will be shown in the Selected for Import field.
When you are ready, you may click on "Start Import" and the importing procedure will start: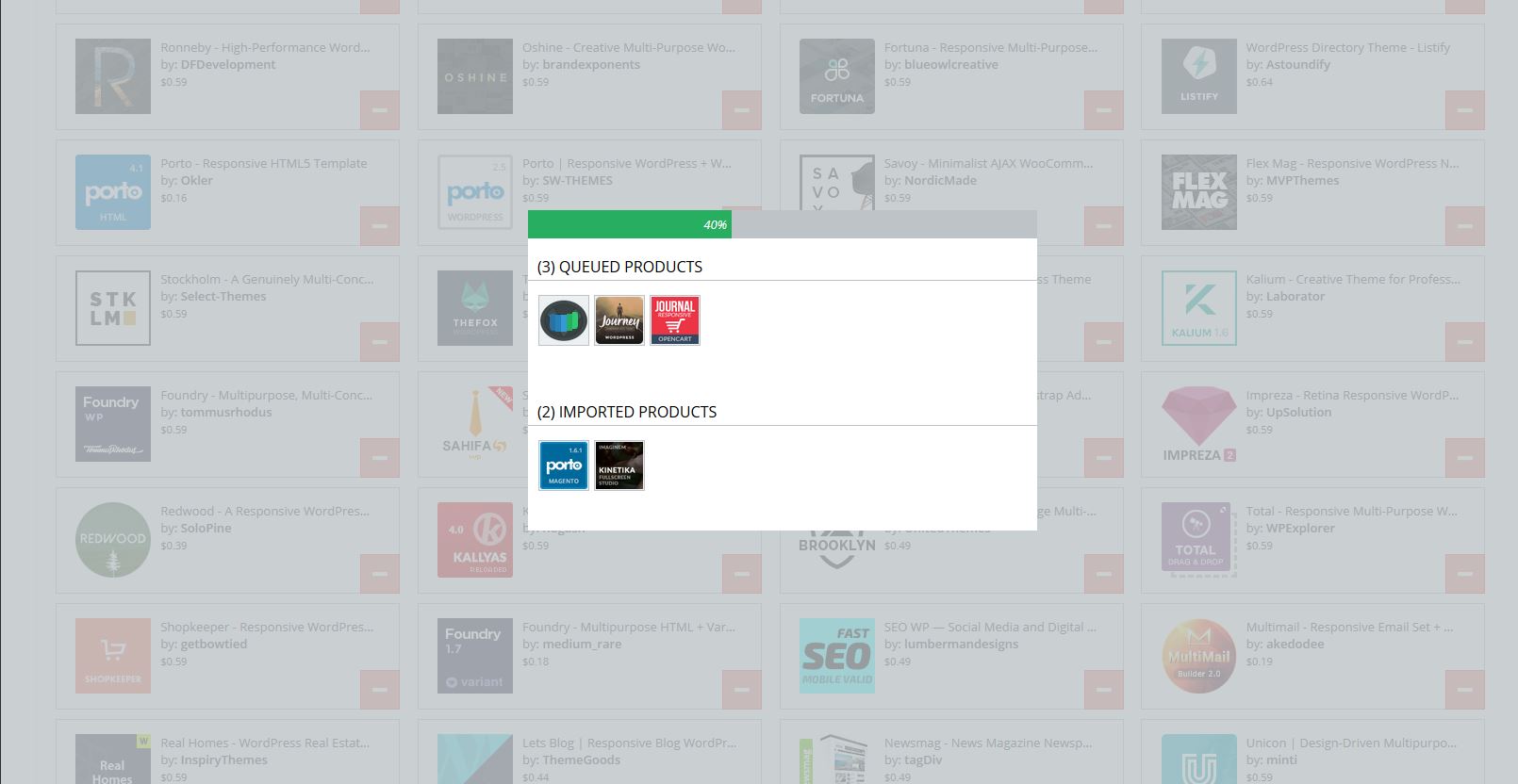 In this example we have selected 5 products. You can see that 2 were already imported and the rest of them (3) were being imported.
After the importing procedure would be finished, you will find the items into the WooCommer Products tab: