Navigation Setup
In order to configure the menu you will need to have the Mega Menu installed and activated.
After you have done that head over to Appearance Menu.
Create a new Menu and assign it as your Main Navigation. Add some pages.
You might have to activate the Mega Menu Settings from the Screen Options tab at top right corner of this page.
Check the Enable Mega Menu box and save your menu.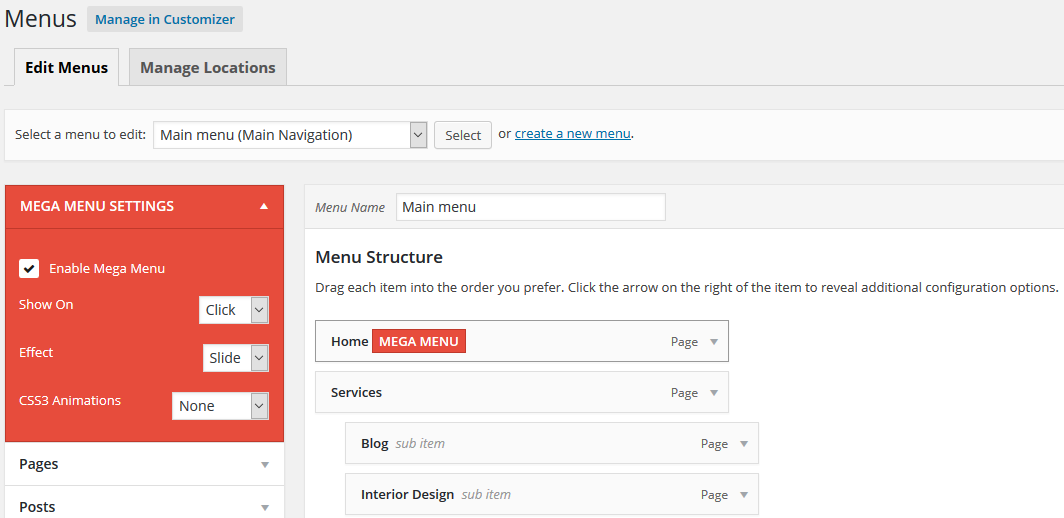 Your menu should now work great but because you are using Mega Menu you have some new awesome options.
If you hover over an element in your menu you should see the red MEGA MENU button. Clicking on that button will open a new panel that will allow you to have Widgets in your menu. All you have to do is drag and drop.