Pages – Setup
By default, WordPress will get your latest post for your front page. You'll probably want to change this.
What you have to do first is to create two pages, one for your Homepage and one for your blog posts.
To assign them the right place you will have to go to Settings Reading in your admin panel.
Select a static page and assign your pages to the right place.

Now, head over to you Blog page and change it's Template to Template Blog and Update the page.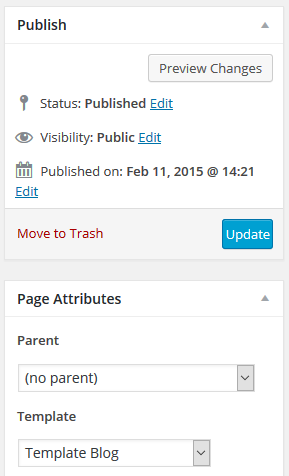 We will have to do this for every page that we have a Template created. To set up the Home Page and Contact Page read this:
Set up the Home Page
Set up the Contact Page