NEW FEATURE! Product Availability on Affiliate Countries
NEW FEATURE!
We've just developed a new component that verifies if a product is available on all the affiliate programs that you're signed in for. That way, your customers will know for sure if, for example, a product is available in UK and Canada as well.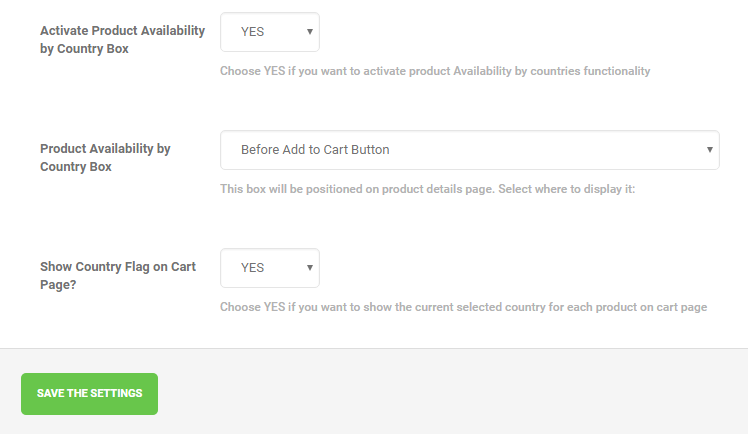 The component si by default Activated, but you can disable it on Amazon Config -> Plugin Setup (at the bottom)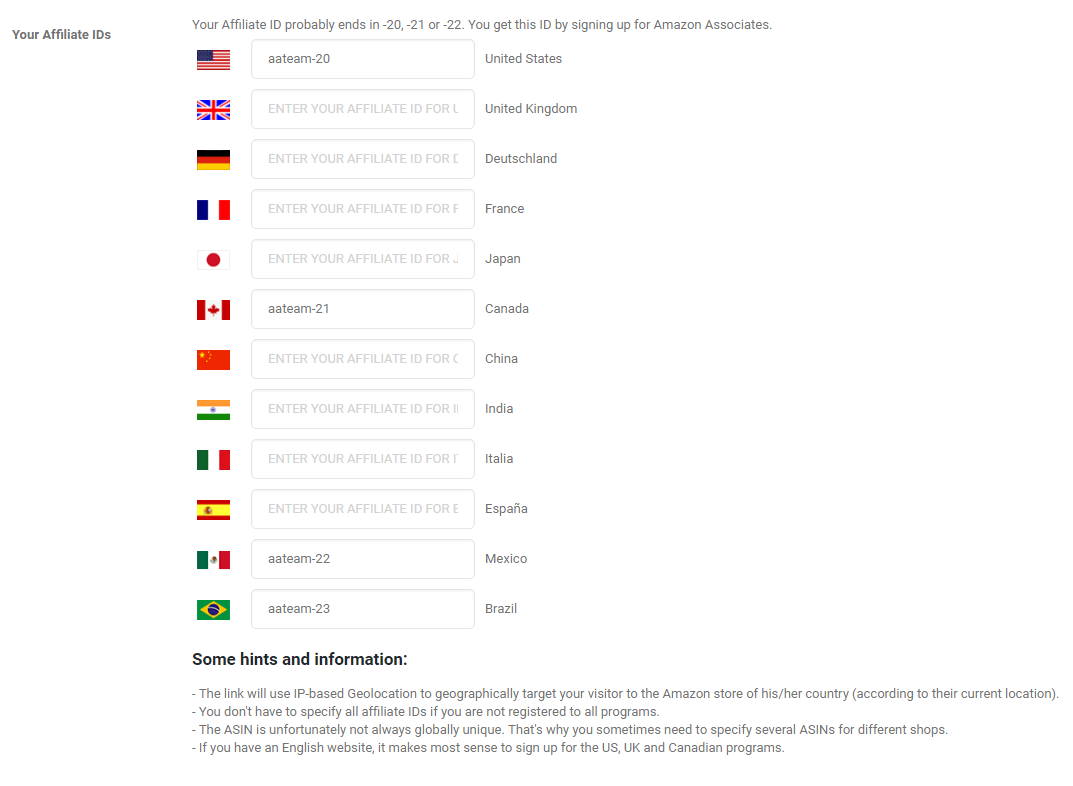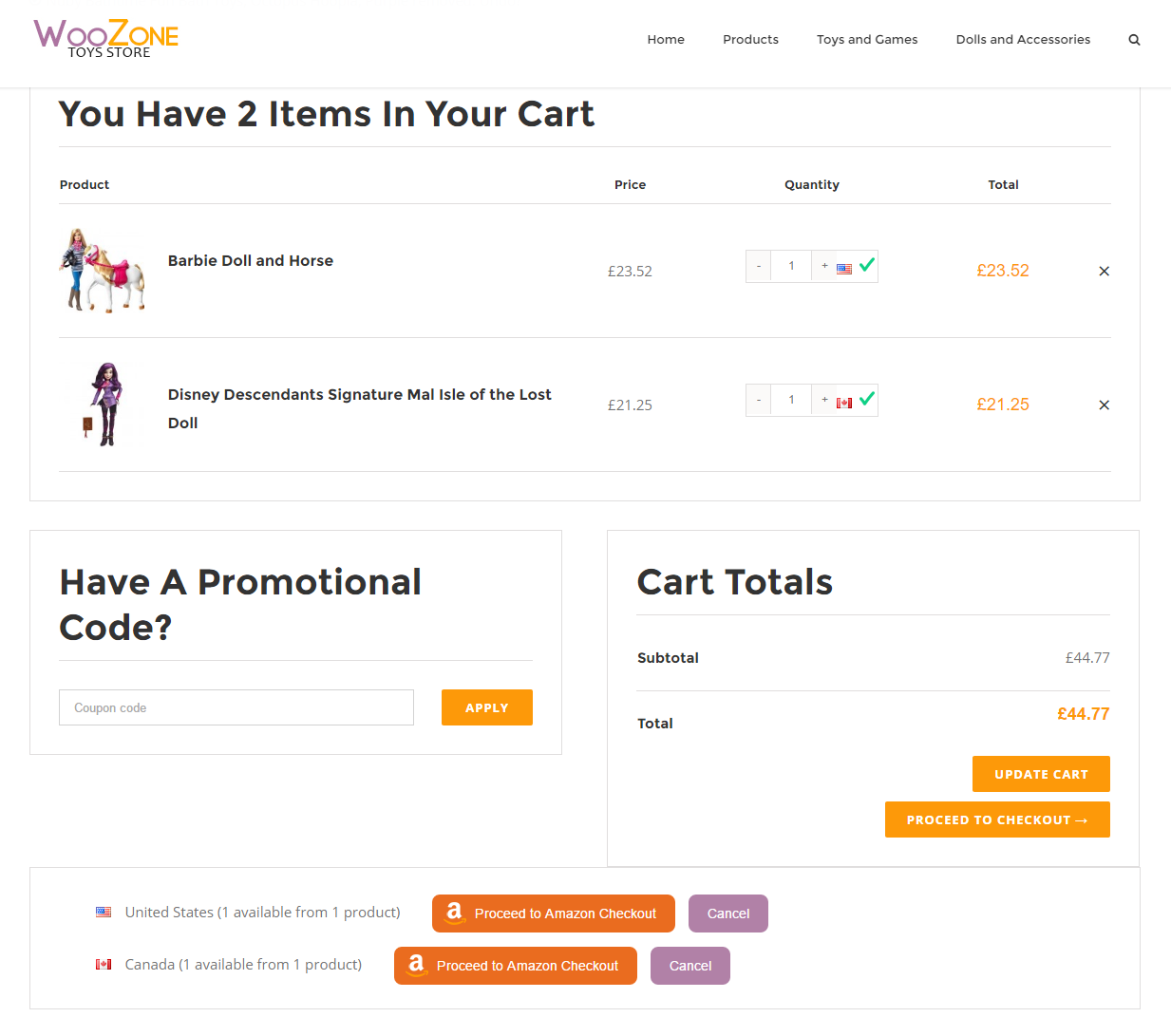 Also, you have the possibility to display the " Product Availability by Country Box " on the Product's details page, on 4 different places.
1. Above the "Add to Cart" button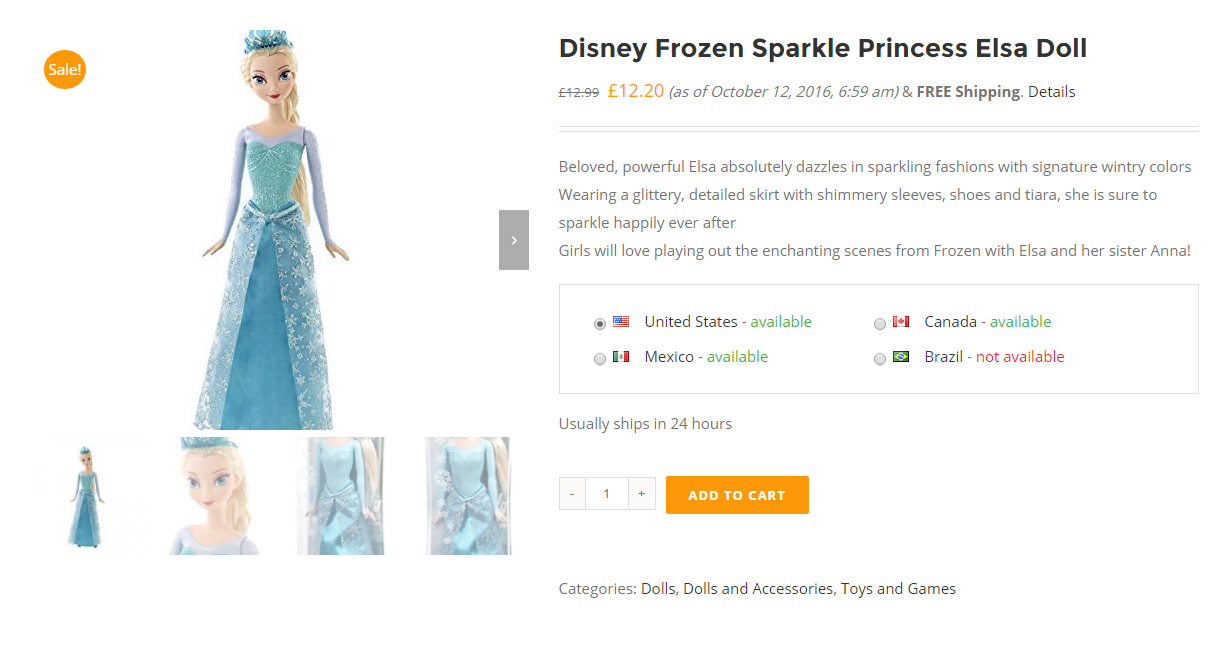 2. Above the Thumbnail & Title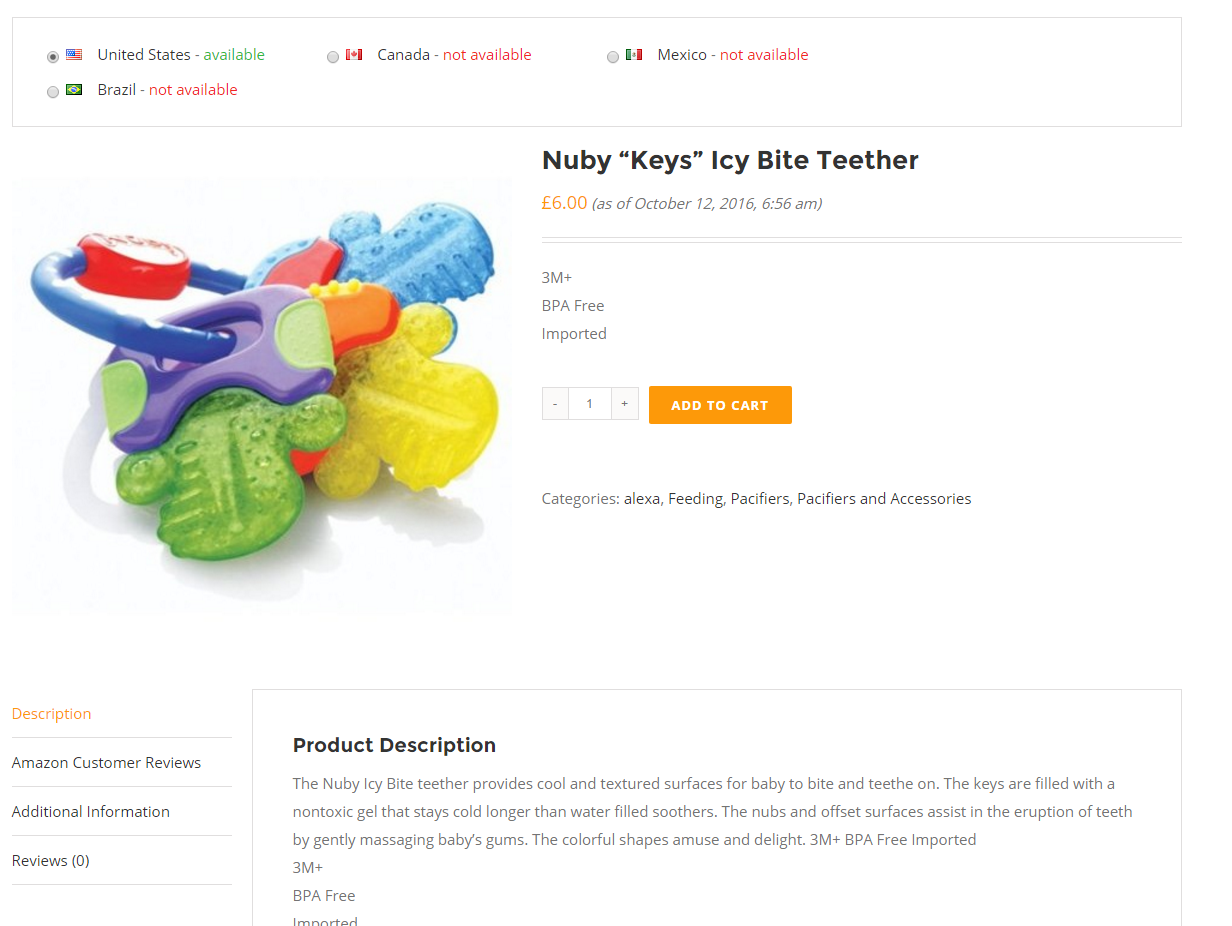 3. As Wocoommerce Tab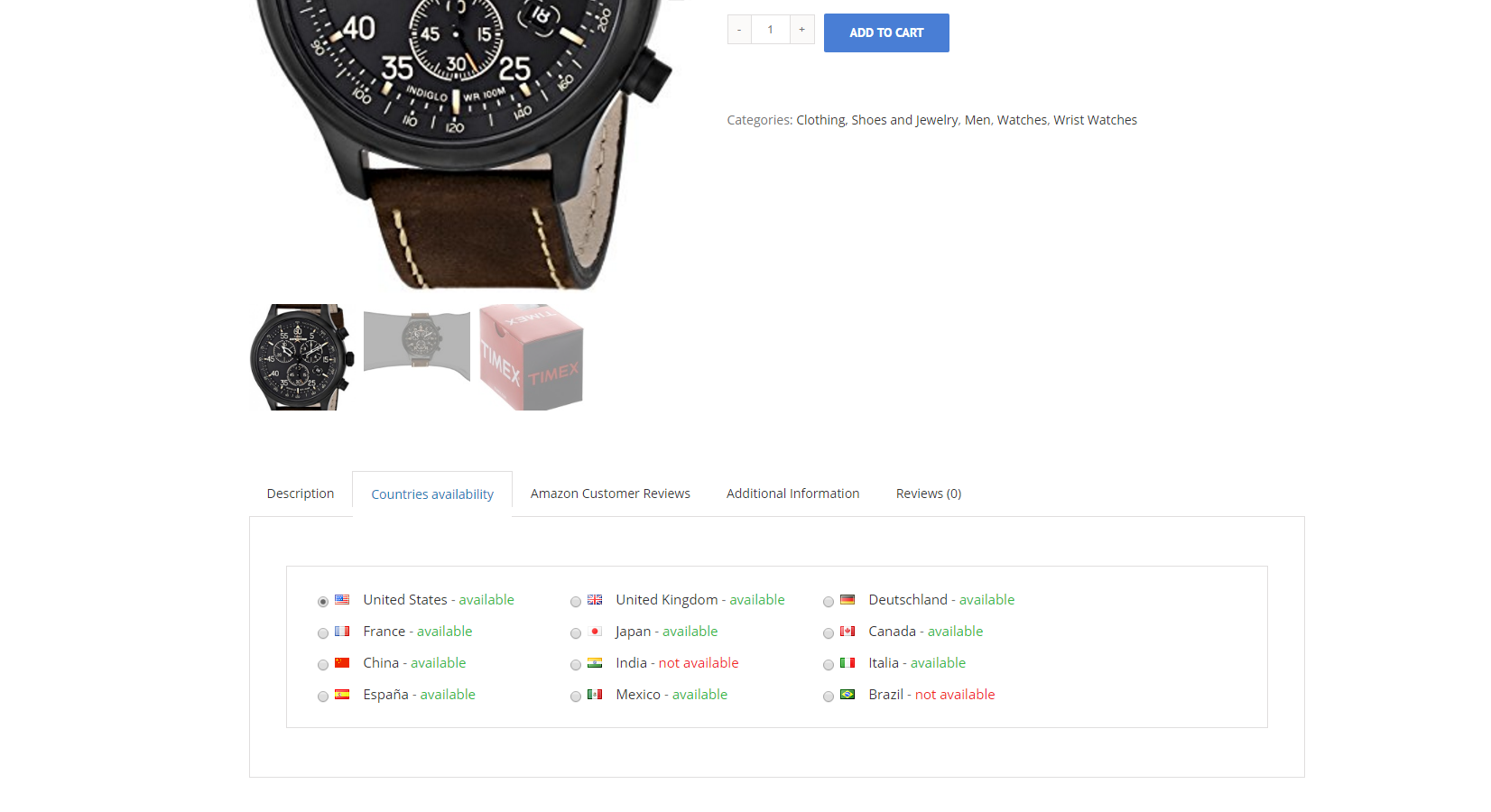 4. Above the Woocommerce Tabs